Keep up with the latest from Shiloh Walker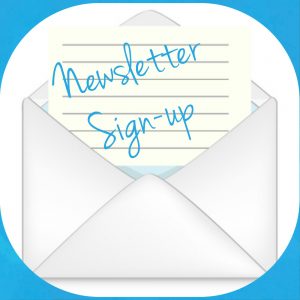 There are monthly drawings a free book
Titles will vary
For a printable list of print titles, click here. If you're looking for a complete list of the Hunters, please go to the Hunters page.
Complete Book List • New & Upcoming Releases • Out of Print
By Genre
Romantic Suspense • Contemporary Romance • Paranormal/Urban • Erotic Romance • Fantasy Romance • J.C. Daniels
Audiobooks
If You Hear Her • If You See Her • If You Know Her •
By Series
Click on title to read blurb & excerpt
Vegas Knights
The McKays
Click to go to the series page
Headed for Trouble • The Trouble With Temptation • The Right Kind of Trouble
F*ck Club
F*ck Club: Riley • F*ck Club: Con • F*ck Club: Shame
Thirty Nights With A Dirty Boy
Click here to go to series page
Secrets & Shadows
Click to go to the series page
novellas, featuring the Bell family
Burn For Me • Break For Me • Long For Me
full length novels
Deeper Than Need • Sweeter Than Sin • Darker Than Desire
The Barnes Brothers
Click to go the Barnes Brothers page
Wrecked • Razed • Busted • Ruined
The Ash Trilogy
Click to go to the Ash trilogy's page
If You Hear Her • If You See Her • If You Know Her
FBI Psychics
Click to go to the FBI Psychics page
The Missing • The Departed • The Unwilling • The Reunited • The Protected • The Doubted
Novellas (can be read out of order)
Talking with the Dead • The Unwanted • The Innocent
Grimm's Circle
Click to go to the Grimm's page
Candy Houses • No Prince Charming • Crazed Hearts • Tarnished Knight • Locked in Silence • Grimm Tidings • Blind Destiny • Furious Fire • Grimm's End
The Hunters
click to go to the Hunters page
Books 1-7
Original Series
Hunters: Declan & Tori • Hunters: Eli & Sarel • Hunters: Byron & Kit •
Hunters: Jonathon & Lori • Hunters: Ben & Shadoe •
Hunters: Rafe & Sheila • I'll Be Hunting You
books 11-13
Hunting the Hunter • Hunters: Heart and Soul • Hunter's Salvation •
Hunter's Need • Hunter's Fall • Hunter's Rise
Standalones
Hunter's Pride • Hunter's Edge • Hunter's Mercy • Hunter's Choice • Hunt Me
The Rafferty Brothers
The Fated Trilogy
Voyeur • The Dragon's Warrior • The Dragon's Woman
Veil
Through the Veil • Veil of Shadows
Firewalkers
Mythe
Satyr (from Mythe & Magick) • Vampire
~*~
Night Stalkers: Back From Hell • Nebulous: Myth-Behavin' Anthology
~*~
Her Wildest Dreams • Good Girls Don't
~*~
Where to buy my books
Kobo • Smashwords • iBooks • Indiebound ebooks • BAMM •
B & N • Book Depository • IndieBound • Amazon •
Powell's • Hastings •
In the UK
Waterstones • The Book Depository
In Australia
Booksellers/Librarians:
Want to get added to my mailing list? Please send me an email at shilohwalker2011@gmail.com with BOOKSELLER LIST in the subject line. Be sure to include the name of your library or bookstore.