The Ash Trilogy…
Romantic Suspense…set in Ash, Kentucky
If You Hear Her
Audio release 4/2012
audio book blurb…
In the first book in a sizzling new series, when Lena Riddle hears a scream in the woods, she turns to Ezra King, a man with a haunting past, for help
Read by Cris Dukehart
Buy
Tantor |  Amazon | BN | Audible | iTunes
Book 2 in the Ash Trilogy
Releases 05/2012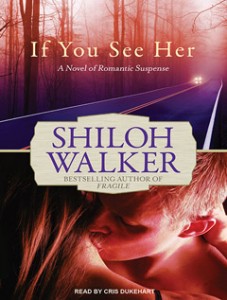 In the second installment in the Ash Trilogy, when Remy Jennings meets Hope Carson, he can't deny a burning desire that threatens to consume him.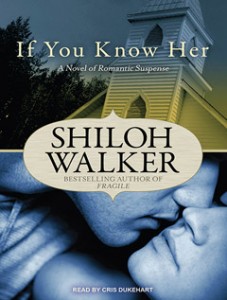 Book 3 in the Ash Trilogy
05.2012
In the third book in the Ash Trilogy, Nia Hollister returns to Ash, Kentucky, with a mission: to find the killer who took her cousin's life.
For audio samples, go to Tantor…
The Unwilling
(from Hot In Handcuffs)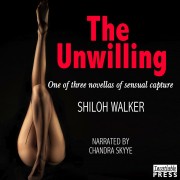 Mica Greer and her former lover, ex-FBI agent Colby Mathis once shared an intimate past and a powerful psychic gift. Now, they've been reunited by a bizarre series of murders–and an electrifying passion that could put them both in jeopardy.
for more info, visit Insatiable Press