For those of you who like my retold fairy tales and have been waiting on the last few books, I'm almost done… Furious Fire, book 8 in the Grimm's Circle series, will be reissuing next week.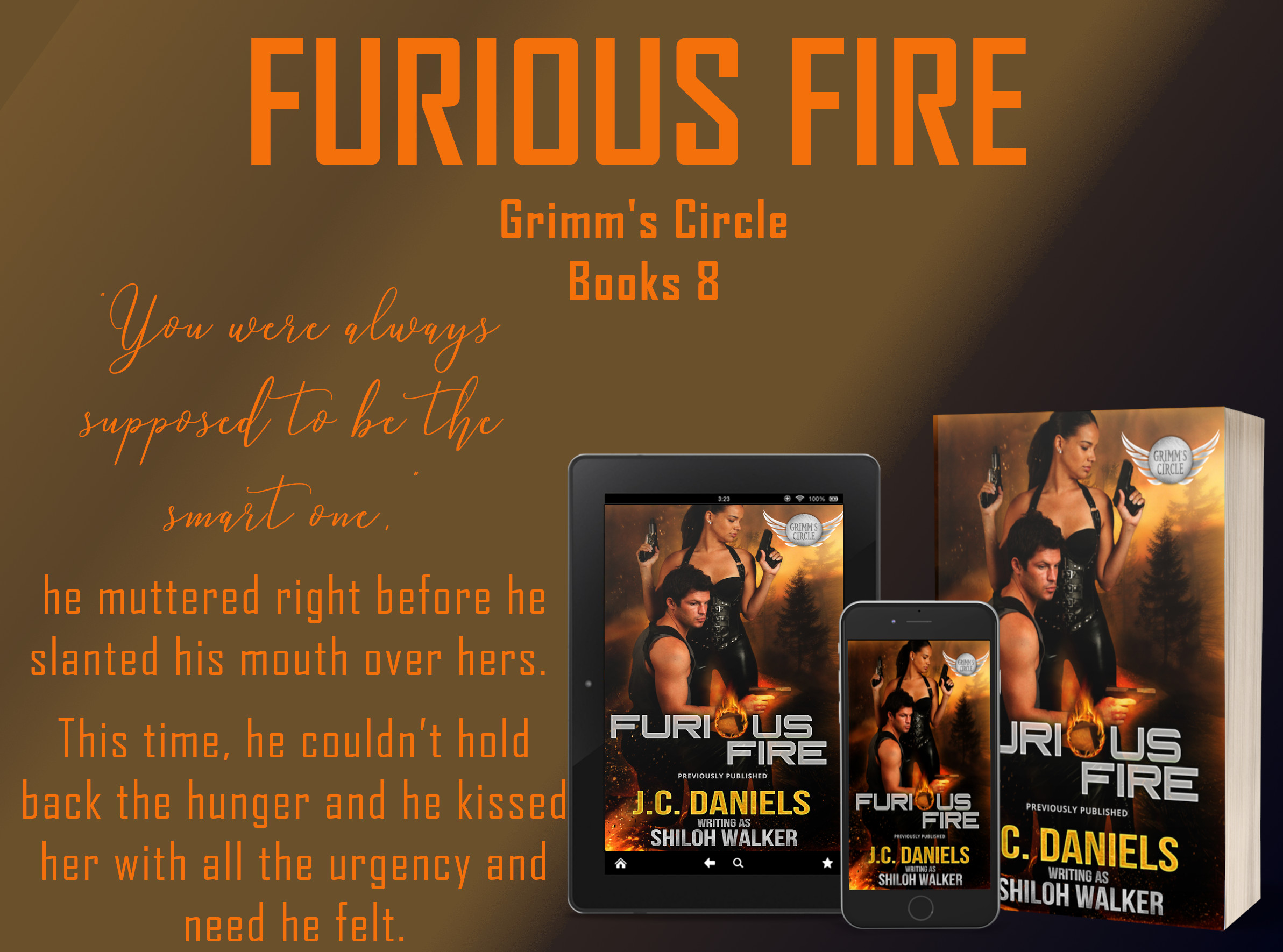 You will wander, you will roam
SORIN: He is Zmeu, one of the great dragons of myth.
As a young dragon, he was told an important truth: Dragons do not fall in love. They definitely did not fall in love with mortal women.
It's a lesson Sorin takes to heart. He might have had a mortal mother, but mortals had also killed her, leaving him alone.
A dragon grown, he dwells in an impenetrable castle, living a dragon's best life. He dances with fae swan maidens, steals baubles from unknowing kings, scoffs at mortals stumbling through life wasting time on war, hate…love.
Then love finds him.
In the village of his birth, a woman teaches him a truth his dragon family hadn't—it's rather easy for a dragon to love.
Ever seeking solace, ever seeking home
Easy to love, yes. But understanding her? Not so easy. Sorin's arrogance led to her death…and a curse.
Hundreds of years later, living in the New World as the world prepare for war, he is almost numb to the curse that haunts him still.
You will wander, you will roam, they'd said. He did. But seeking solace, seeking home? Home and solace were lost to him, every bit as much as his love.
As penance, he guards the mortals in his territory, as she had protected those under her care. He'll hold off the coming war as long as possible. When the time comes to take up a sword—or breathe fire—he will. It's little comfort, but his lost love would expect him to protect. So he does.
One night, a sudden awareness yanks him from deepest sleep. Chasing the faint magical trail, he finds a woman battling for her life. Just before a killing strike, he sees her eyes…eyes of haunting green.
The eyes of the woman he'd loved, the eyes of the woman he'd killed.
He is the love of all her lives…
Thomas Finn, troublemaker, gunslinger, guardian angel…loner. More than a hundred and fifty years ago, he was shot in the back then brought back to life just in time to watch a demon masquerading as his best friend kill the love of his life.
Now, as a Grimm, he satisfies his need for vengeance hunting down demons like the ones that took Rebecca from him. His mission: kill as many as he can, then, when the time comes, go down in a blaze of glory. But with each kill, he comes closer to a line no angel should cross.
Her name was Rebecca. Then it was Tilly. Then Ada. Now, Kalypso. She's lived so many lives, she can't even remember when or why it started. All she knows is, she's always searching for a man with golden eyes that make her burn. And when she finds him—as she always does—she knows that spark of joy means she's only seconds away from death…again.
This time will be no different…unless something breaks the cycle once and for all.
Warning: Contains the Groundhog Day of star-crossed lovers, a pissed-off guardian angel, a demon-hunter with an axe to grind, and the battle to end all battles. Be warned…there's pain ahead in this book.

Oh, and that HEA finally happens. For these two, anyway.
This book has been previously published, but it has been edited and revised with several new scenes added.
Excerpt
It cut me, like a blade. For one moment, he stared at me and I felt a connection that reverberated all the way down to my soul.
In the next moment, as though all the light in him had been eradicated, his features became shuttered and the fiery gold of his eyes became cold.
It hurt.
I couldn't remember a time in my life—this time or the others—when I felt so thoroughly rejected.
I tried to console myself with the plain and simple truth that he likely didn't know me. I looked nothing like the girl he'd known—and in truth, I really wasn't her. There were bits and pieces of her in me, but each life I'd lived had twisted, fractured, then remade the parts of me.
I was a far cry from that girl.
Then…he'd called me Becky.
Becky-girl…
Another fragment of memory came free and I remembered.
I'd been Rebecca and he'd been all I'd ever wanted.
At least that much hadn't changed.
But everything else had.
I wasn't her anymore.
I was too hard.
I'd seen too much. I knew too much.
Still, I remembered…and even now, more and more memories broke free. The sound of his voice, teasing me as we raced our horses.
Indistinct echoes of another voice, just as teasing—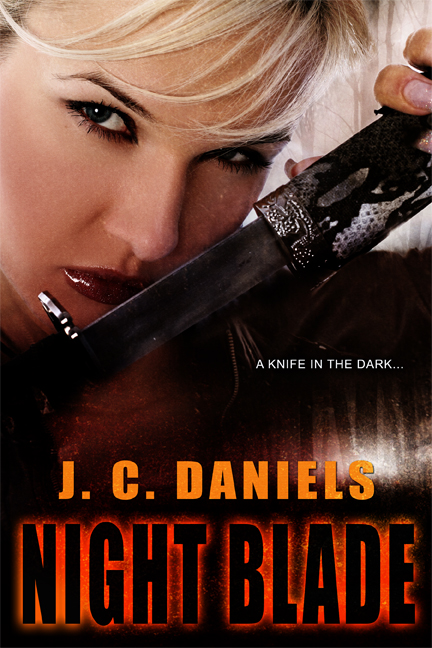 Night Blade # 2
Kit Colbana is always biting off more than she can chew. She has a knack for finding trouble. This time, though, trouble finds her. Someone from her past drops a case into her lap that she just can't refuse…literally.
People on the Council are dying left and right and she's been requested to investigate the deaths. The number one suspect? Her lover, Damon. If she doesn't clear his name, he gets a death sentence. Even if she succeeds? They still might try to execute him. Oh, and she's not allowed to tell him about the case, either.
The stakes are high this time around, higher than they've ever been. Kit may be forced to pay the ultimate price to save her lover's life…a price that could destroy her and everything she loves.
Add on Goodreads
Amazon | Apple Books | Barnes & Noble | Kobo | Play | Smashwords
Update in progress
And in other Grimm news…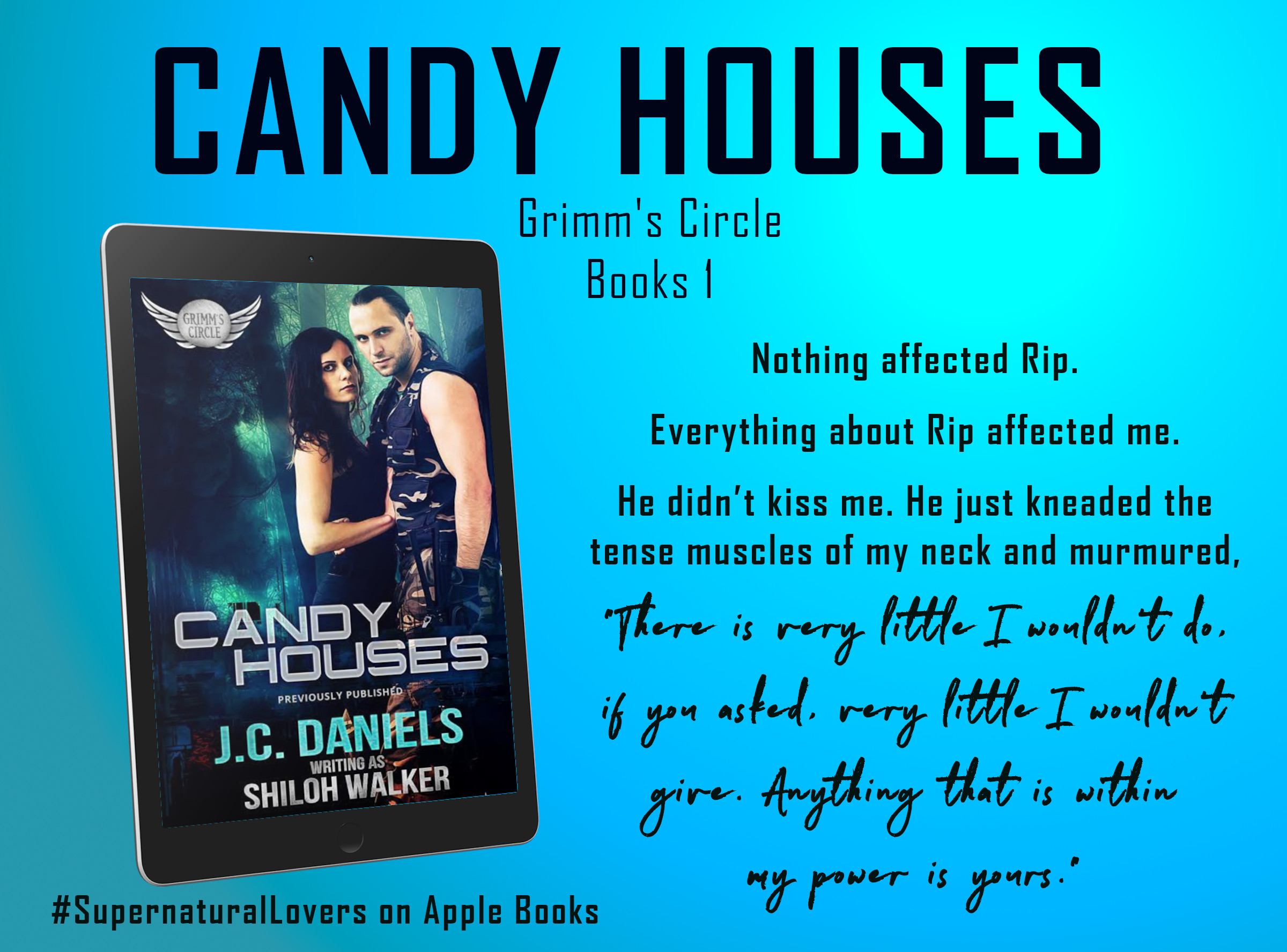 Apple picked selected CANDY HOUSES to be part of their SUPERNATURAL LOVERS feature! Check it out here!