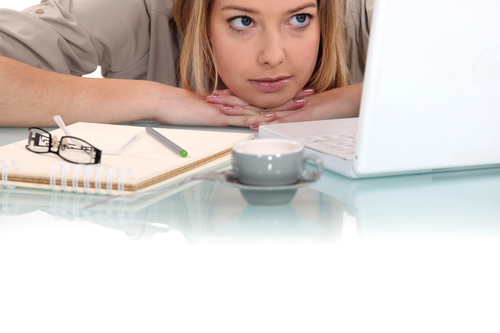 So, MORE drama in romancelandia.  I mean, seriously, the big girls in this group mostly want to write/read and just get on with our lives.
But you always have to have drama llamas who think they belong, be they bullies threatening to dox bloggers & readers & authors, authors trying to muck up the HEA, or one of the many, and I do mean MANY, oh so many instances of plagiarists muddying the waters.
This time, if you have been paying attention, the plagiarist used a new excuses.
MY GHOSTWRITER DID IT
I called bullshit on that in a hot second.
I ghostwrite
Legit GWs don't plagiarize
Legit GW/author contracts include wording specifying the above.
Legit authors who USE GWs have ways of checking for plagiarized content.
Plagiarists always blame somebody else. See the crazy that comes with plagiarism (we've already hit the next step, BTW…vanishing…poof!)
I could maybe have bought that she hired a hack writer who then sent a bunch of sloppy, scraped up, regurgitated scenes that had been used over and over and she was too lazy to check for originality, but even that was pushing it, and she, as the copyright owner/author, was still responsible. And that's what happens in the GW/author relationship. If you hire a GW, once the work is complete, the author (the person who hired the GW) assumes copyright and is responsible for the work.
But according to some people who've contacted Courtney Milan, #CutPasteCris seems to have sent content she pulled from the books of those she plagiarized and asked them to 'make it all fit'.
First, before we get started, some terminology I'm going to use.
Author For the sake of this topic, author refers to the name that will be on the cover of the book, the copyright owner.
GW/Ghostwriter/Ghost a person hired by an author to write a book/subject/topic, etc.  A writer for hire.
NDA Non-disclosure agreements, standard in GW/Author agreements.
* * * *
So, during this #copypasteCris fiasco, something that's been a predominant theme is…
Why?
Question:
Why do people use ghostwriters?
I received several variations of this Q on twitter and in my DMs when I told people I'd take Qs for the blog.
A specific Q from a writer who wanted to remain anonymous was two-fold–Why would I let somebody put their name on my work and why would anybody want to put their name on work they didn't write.
Answer:
Well, the basic why can have any number of reasons and I can't explain all of them but I'll give some of the basic rationale behind contracts I've taken, without going into specific details. Keep in mind,  I can't offer specifics, due to NDAs and professional ethics.
But there are any number of reasons why some works are written by ghosts.
#1 Well-known names like V.C. Andrews, who…well, kind of died just a few books into the successful series. The works & rights reverted to her family. The choice to use a GW here is pretty obvious. The Sweet Valley books about the Wakefield twins were largely written by ghosts.
But the worlds, characters, etc for both of these huge series wouldn't have existed without the original author & creator. Ghosts made the worlds bigger and kept them going after death in Andrews' case, and expanded them even more for the SV world, taking the girls down to junior high, onto college, etc in Pascal's situation. The world is huge and has been widely enjoyed by so many and it wouldn't have been possible without ghosts.
So…simply keeping a world going or expanding on an existing world or series is one reason to use a GW.
#2 One project I took early on was from an author who had the bare bones of a project already done, and I don't just mean the outline. It was a solid piece and well done, but this client couldn't quite finish it and wanted help fleshing it out so it could be published. The basic work, characters, world-building, story arc, character growth, resolution was done, but the client knew it needed more. I was hired to provide that and did so. My words helped fill in the story, but the story itself wasn't mine. It belongs to that author.
#3 Other projects I've taken from a semi-regular client were series-based from a popular series that did well for a particular author but this author wanted to move on from that series and focus on a new one that was taking up a great deal of time.  Readers wanted the initial series to continue. Author wanted to write newer one which was also gaining traction. Author didn't write fast enough to do both, plus some authors don't shift gears well, going from one genre to the next, as easily as others and these were two vastly different genres. I was hired to GW the primary series. The series, the characters, the ideas were never mine. I wrote from rough outlines, using plot lines and already defined character profiles, providing stories that wouldn't have existed without the author's previously established work. Those worlds belong to that author.
#4 Majority of my projects come from one primary client, an already established author who had a presence long before I was hired. I'm given very thorough, chapter by chapter outlines, very thorough character backgrounds & profiles. I've written short stories that aren't as long as the initial material provided to me by my main client.
I've also had several other projects from clients similar to this, people who have the ideas, even the character and storyline they want, but they want a GW to finish the book itself.  I'm paid by the hour, I research, and provide original content. When done, I return the project, knowing it's not mine. It never was, because the ideas, the characters, the plotline, weren't mine to begin with.
Storytelling is a lot more than just the words. Storytelling is about the characters, the story itself and everything that happens therein. When it comes to ghosting, I'm there to help with the story.
Now…why do I do it? Why am I willing write a book and let somebody put their name on it? Well, again, the books I ghostwrite aren't mine. They don't stem from my ideas. They don't originate in my mind. The characters weren't birthed from my imagination.  Somebody else provided the sketched out figure. I just filled in the colors and was well-compensated.
Unethical?
Question:
It seems like cheating/lying. Is it misleading to readers?
Answer:
Variations of this are floating on twitter and somebody who wanted to remain anonymous DM'd. We had a polite discussion, but her opinion is that is was cheating & unethical. I told her I'd discuss it in depth on the blog. Hope this covers it adequately.
Up above, I talked about storytelling.
Storytelling is a lot more than just the words. Storytelling is about the characters, the story itself and everything that happens therein. When it comes to ghosting, I'm there to help with the story.
Stories aren't just words.  If it was just words, anybody could do it, and any writer could write in any genre. Also, we wouldn't have the beauty that is The Bad Sex Award. I'm a talented storyteller and can weave an entertaining tale, but I'm no master. In-depth, far reaching plotting skills elude me, but that's a crucial skill to being a master storyteller.  For example, look no further than Nalini Singh's beautiful worlds, be it the Psy/Changeling or the Guild-Hunter.
My greatest plotting skills come into play when creating murderous trilogies and I piss people off there because I end them with cliffhangers on the 'whodunit' aspects, even if I do resolve each romance by the end of the book.
Storytelling is the entire part of creating a book, from coming up with characters to plotting to character arc/growth to the actual writing. Some writers, pantsers, frex, do a lot of this as they go, although, as a pantsers myself for most of my own personal books, the plotting/character arc stuff takes place on what is kind of a writer subconscious. I'm mulling it over in the back of my mind while I cook or exercise or shower and abruptly, the a-ha moments hit.
Many GW contracts, including the fiction ones, come with what amounts to a story bible. I've mentioned these before. I've used story bibles myself, but for me? I can't even make one until my story is done, and then? I hire the job out.  I'm just not organized that way.
With my fiction contracts, I'm provided with a story bible ahead of time. A concise, thorough, chapter by chapter plot. A time line. Detailed character notes with everything from age and place of birth to height, weight, hair color, to education & likes and dislikes.
This describes most of my GW projects. These are ideas and story concepts thought up well beyond a vague idea. I'm paid hourly, I write at my own pace and when finished, turn the story back in and I'm done.  I don't own any part of it and nor should I, because while I, as previously mentioned, fill in the color, the picture itself had already been provided.  The basic story itself was already there.  I just finished it. The readers who follow an author for a particular sort of story/feel are still getting exactly what was promised.
Tangentially, there are people who have had fabulous ideas for stories, complex & layered worlds they've built and outlined, characters, etc. But when it comes to the actual writing part, they're stumped. I've met people like this, I've talked to people like this.  I think a lot, if not all, published writers have had somebody tell them, You know…I've always thought about writing a book. And you ask, Well, what's stopping you?
For some people, it's just the idea of writing that that's appealing, not the actual work involved. Others start and lose interest. But some do the work, focus on all the complicated pre-work, so to speak, the world-building, research, creating characters.  Then they freeze on the actual writing part. Or they try but can't actually organize the elements of the story.
Yet they have a story that matters, one they want told and I've talked/worked with a few who had very good stories that needed to be told. A ghostwriter can make that happen…and keep in mind, the story wouldn't be there without the author's ideas & work. The GW just helped bring the idea into actuality. They make the agreement *beforehand* and if the GW is compensated and agrees to no public acknowledgment and is fairly compensated? That's a fair and legal deal.
I'm not going discuss the bookchurners who want 10-20k/weekly and are looking to hire ten various writers, expect the GW to provide the story idea, create the characters, develop the character arc, provide the plot & write a fricking synopsis–that isn't ghostwriting.  That's actual writing and in the end, the GW is only usually paid a flat fee and not typically a fair one. These are basically nothing more than author mills and IMO, they devalue work and use predatory practice. Some writers work with these sorts anyway because it will pay bills and I get that, but that's not fair & legit ghostwriting.
I think it's just another form of plagiarism.
Question:
It's lying & deceptive to the reader, no different than plagiarizing, really.
Another thing floating around in the #copypastecris fiasco.
Answer:
First, plagiarism involves stealing someone else's work and can become a legal matter.
From Wikipedia:
Plagiarism is the "wrongful appropriation" and "stealing and publication" of another author's "language, thoughts, ideas, or expressions" and the representation of them as one's own original work.[1][2]

Plagiarism is not in itself a crime, but can constitute copyright infringement. In academia and industry, it is a serious ethical offense.[4][5]
Ghostwriting, on the other hand, involves work for hire. The GW agrees to produce original content and surrender the copyright. Professional ghostwriters only enter into contracted, legal agreements.
Plagiarism and GW couldn't be any more different. Yes, the GW agrees to create a work, like those I've discussed above, but this is a longstanding form of writing and the practice itself isn't a problem.
Again, from Wikipedia:
A ghostwriter is hired to write literary or journalistic works, speeches, or other texts that are officially credited to another person as the author. Celebrities, executives, participants in timely news stories, and political leaders often hire ghostwriters to draft or edit autobiographies, memoirs, magazine articles, or other written material. In music, ghostwriters are often used to write songs, lyrics, and instrumental pieces. Screenplay authors can also use ghostwriters to either edit or rewrite their scripts to improve them.

Usually, there is a confidentiality clause in the contract between the ghostwriter and the credited author that obligates the former to remain anonymous. Sometimes the ghostwriter is acknowledged by the author or publisher for his or her writing services, euphemistically called a "researcher" or "research assistant", but often the ghostwriter is not credited.
In some discussions, the issue turns to that GWs in fiction are viewed differently, that the reader and author enter into an agreement, of sorts, the book is a way for author and reader to connect and using a GW invalidates that connection, that the reader has a 'right', per se, to know about what really does boil down to a business arrangement between two professionals.
Yes, I'm speaking from a point of bias here, as a ghost myself, but I think this is wrong-minded.
I feel, personally, that the internet has eroded some lines of separation that used to exist. Authors are more available, more accessible and it gives an impression of deeper intimacy. Personally, I'm fine with that…to a point. But I'm not fine with it beyond that point.
A GW deal–and let me preface here that I'm talking about legit, non-predatory deals–is a business arrangement. It's one that usually comes with that series bible I mentioned, story concept, character profiles, plot, etc. The story itself has a skeleton and the GW fleshes it out.
In that business arrangement, if the author doesn't want to reference the GW and the GW is fine with this and received fair compensation, then this should be between the those two professionals, IMO.
Readers may feel differently, that they're being misled about the stories they enjoy, but keep in mind what I've said about the entire storytelling craft. It's more than just words. The characters you like, the plot that keeps you engaged, the twists and turns…very often, those are already crafted by the author. The GW just helps bring it to life.
ETA: Missed a few points…
Attribution is something that's a sticking point for many. I don't want that going unaddressed, but at the same time, this does come down to that business agreement.
Some GWs don't want attribution.
There are some who are published authors in their own right and ghost in genres other than their own and want to keep these areas separate. Attribution would make that problematic and for some who've developed a specific platform, it could damage that platform.
There are also likely writers who make decisions related to keeping personal and professional lives very separate (I do) and ghostwriting is no different. Romance writing, especially hotter romance, can come with negative impacts. For an example, Judy Mays aka Judy Buranich, a fellow former EC author. She's also a school teacher. It was discovered that she wrote erotic romance and a few parents went after her hard, insisting she stop writing or stop teaching. The parents insisted the school board investigate her, etc. No, this isn't a ghostwriting case, but there are GWs who write erotica and hot romance where this sort of issue could easily become a problem.
That's a wrap…for now
Okay.  I've had some other Qs, but this is already long enough. Some info I might address in a guest blog I'm doing. But…some I won't. Even though I told people I couldn't discuss some stuff because of NDAs, etc, a few crazy kids still asked. 😄
A few others I'm not addressing for various, and in some cases obvious, reasons:
what's a fair wage for ghostwriters
where do you get legit GW gigs
doesn't this make it harder for other writers
A few things I'll touch on in a guest blog I'm doing…if I remember
how I got started
why I do it
some behind the scenes stuff if I can condense down enough.