This is gonna be super quick cuz I'm supposed to be writing and do my newsletter and writing on a freelance project, too.
Oi.
I've got a few titles on sale.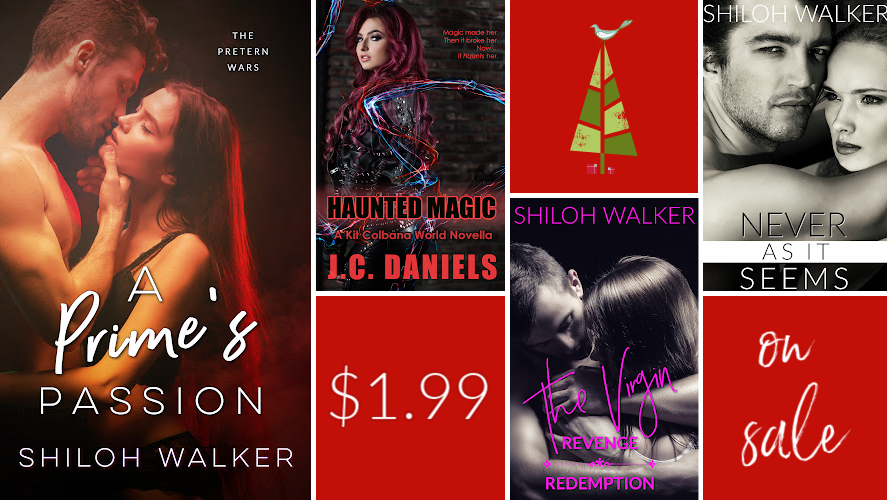 Links
A Prime's Passion http://bit.ly/SW_APP
Never As It Seems http://bit.ly/SW_NAIS
The Virgin http://bit.ly/SW_TV
Haunted Magic (opens at JC Daniels site) https://bit.ly/JC-Haunted
---
Also, if you missed the chance to buy books from my Ellora's Cave publisher, I've recently released a couple that were still out of print, like the Fated trilogy.
I also collected all the Christmas stories into an anthology, Ho Ho Hot Holidays.