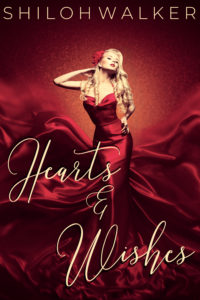 Releasing in February. Preorder links in the works!
At twenty-five years old, Holly should be on top of the world. Rich, pampered and adored, everything she could ever ask for is hers, any wish she makes, granted.
Except for freedom—what she wants the most. Daughter of one of the most famous men in all existence—both real and imagined—she lives in near isolation, stifled by her overprotective father, slowly going out of her mind.
The bright spot in her existence is training with her father's right-hand man, Rhys, although she doubts he's aware of her crush.
When he's sent off to deal with a rising threat in the world outside their protected land, Holly's claustrophobic need for freedom rages out of control. After a heart-breaking betrayal and desperate for a chance at a life, she flees.
Unbeknownst to Holly and nearly everybody else, that rising threat has been waiting for just this moment. If Rhys doesn't find her soon, her wish to have a life of her own may very we ll be the death of her.
This book was been previously published. It has been edited, but no new material was added. Read more.
Helping out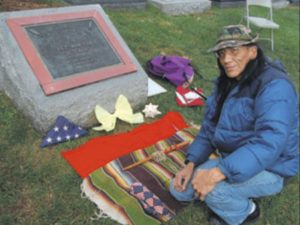 Image © Vince Schilling via twitter @VinceSchilling
On January 18th, video of Omaha elder Nathan Phillips went viral on social media. The clip depicted the Vietnam Veteran playing a drum while surrounded by a group of teens as they laughed at him.
Vince and Del Schilling, friends of Mr. Phillips, have posted information on their twitter accounts for the Native Youth Alliance for donations in Mr. Phillips' name at his request and I don't wish to detract or take away from that.
During my time on social media, through interaction with people like Del and Vince, Maggie Dunne with Lakota Children's Enrichment, and others, I've learned about some of the struggles many Native Americans still face, and the incident in Washington, DC is just the tip of the iceberg and current events are exacerbating these problems.
The government shutdown is on the minds of many and we're four weeks into it.
Native American tribes feel the impact of shutdowns in a brutal fashion.
If you can spare the money, even $5, visit the fundraiser page at GoFundMe to help.