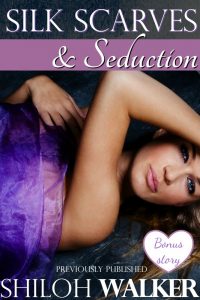 Marc has a secret admirer…or maybe not so secret.
The black and white photographs were the first clue. The silk scarf was the second. Marc didn't need any other hints.
The sensual, secretive gifts were all Blush Taylor. Blush-the girl who had driven him crazy since high school.
The question is…why is she taunting him with these sexy gifts? And why now?
includes a bonus story, One Night With You
9/5/2016