So I went on a field trip to Madison, got wine from Lanthier.  If you read the books, you'll see the place mentioned.  I picked up a bottle for the basket I'm doing for the Lori Foster Get Together this summer.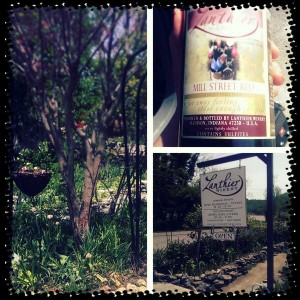 If you come, you'll have a chance to win. 🙂
LONG FOR ME comes out soon…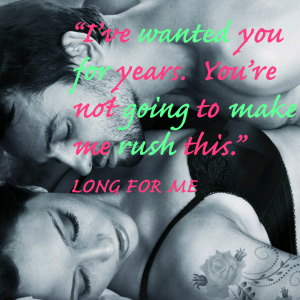 And if morning came and she wanted to pretend it never happened?  Then what?  He didn't know.  It would kill a piece of him and he knew it.  But he couldn't think about that now.  It was too fucking complicated when his dick, when his heart, hurt like this.
"If you're not ready to be stupid again, tell me to stop," he said.
Chris stared at him.
Seconds ticked by.
"Chris?"
"I'm not saying a damn thing."
His mouth took hers.
She arched up against him, her fingers digging into his arms.  The muscles of his biceps were rigid, tight.
"Be sure, Chris," he whispered.
"You better hurry."
He laughed.
A second later, her head was spinning as he boosted her up over his shoulder, one big hand curving over her hip to steady her.  "No. I'm not going to hurry this."
Amazon | BN | Kobo | iBooks | Google Play