Fine and Dandy
Lord it's like a hard candy Christmas
I'm barely getting through tomorrow
But still I won't let
Sorrow bring me way down
Hard Candy Christmas by Dolly Parton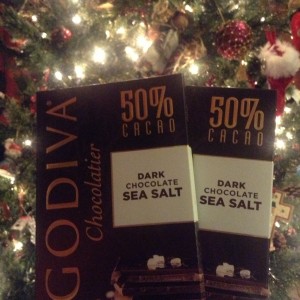 So yeah, Godiva chocolate isn't hard candy, but still…candy is candy and clearly the woman is in need of comfort and chocolate IS comfort. 😉
So here's another one of my favorite things…CHOCOLATE…and I love the song.
Adding these to the box of goodies, to be given away at the end of the contest.
Rules on entering below!  You must enter via the widget.  It collects all entries.  Please make sure you read the disclaimer.