Merry Christmas
Merry, Merry Christmas
Merry Christmas
Merry, Merry Christmases
From A Star to Follow by Transiberian Orchestra
Every year, we try to do something special with the kids for Christmas.  One year, we took them to the horse park in Lexington.  We've done Lights Under Louisville, taken them to the light displays at the zoos here in Louisville, in Indianapolis, in St. Louis.
This year, my husband heard that TSO was coming to town and he wanted to go.  It's a little…um…bigger…than we usually do, but the older two love their music and baby bratlet really loves music in general, so I figured…why not.
And it was amazing.
So, here's another favorite…not just the music, but a symbol of something is my world.  Memories of my family, at Christmas time.   Some Transiberian Orchestra music for the winner.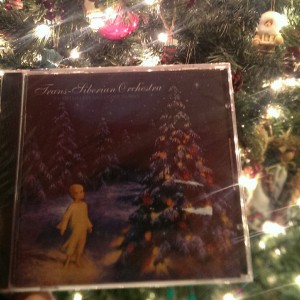 Adding this to the box of goodies, to be given away at the end of the contest.
Rules on entering below!  You must enter via the widget.  It collects all entries.  Please make sure you read the disclaimer.