We had to put bratlet's poodle to sleep today…she started losing weight and when we took her in, it turned out to be chronic renal failure.  She was only eight years old so it's hitting us all pretty hard…thus the blog has kind of gone neglected this week.
So random stuff.
Awesome review of WRECKED over at Publisher's Weekly…
BLADE SONG kicked BUTT when it did its  $.99 cent on Amazon… it kicked butt so well, it hit #1 on fantasy for a while and cracked the top 100 for Kindle, a first for me.  It's still sitting pretty on some of the lists.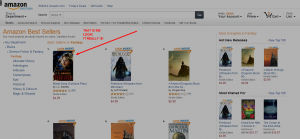 Don't forget, there are some contests going on…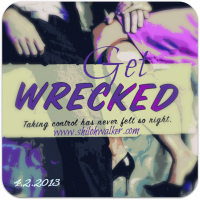 ~*~
Night Blade finally showed up for pre-order on Barnes and Noble.
Here's a snippet… it's out soon.
"Maybe I should make you fight me for it."
He gave me a pained look.
I laughed. Sparring with Damon was fun. He had to keep the brakes on, something we both knew but when he was keeping the brakes on, he couldn't keep up with me. Meaning I kicked his ass.
Damon was a decent sparring partner but he'd never be a swordsman.
"I'll tell you what…I'll answer the question, if you'll agree to do me a favor." I finished the attack pattern and then turned to him, smiling a little.
He wasn't looking at my face.
Clearing my throat, I waited until his gaze shifted from my breasts upward. "You are such a man," I muttered.
A faint grin tugged at his lips and he shrugged. Then he crossed his arms over his chest. "You know, I could just make Doyle tell me."
"But you asked me. And I can tell you. Right now…exactly what you want to know, for a favor. All you have to do is something that's completely within your power to give," I said. I banished my blade. Her sheath was on one of the weapons tables and she settled there, quiet and quiescent as I strolled over to stand a few feet in front of Damon.
"What?"
"Stop." I studied his face, wondering if he'd understand what I was asking when I didn't fully grasp all of it myself. "Just…stop, Damon."
A muscle pulsed in his cheek.
"You're standing there worrying because you're thinking Doyle could hurt me," I said softly. "He's still young and new enough in his skin that I can handle him…and you know it."
Lashes drooped over his eyes.
"It would take blood and pain on both our parts, but I could do it. Plus…" I shrugged restlessly. "The kid hates me, but he trusts and loves you, so you need to trust him and stop worrying he's going to hurt me. Trust both of us."
"Fine," he bit off.
"That's not all."
Gray eyes narrowed.
"It's a bulk sort of favor."
"I only asked one fucking question."
I grinned at him. "Maybe I'll work out naked next time."
You can pre-order if ya want. 🙂
iBookstore | Amazon | BN | Kobo
I had a guest blog over at Smexy Books the other day.  We had just found out the news about our pup so I flaked out and forgot.  But you can still go read…Approach with Caution.