So I just got my blurb for an upcoming contemporary erotic romance, no cover yet, coming in ebook from Samhain next January.
Title, Beautiful Scars…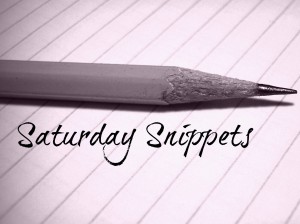 Some scars cut right to the heart.
Three years after her divorce, Chaili Bennett is over her ex. Her only problem now? Of the few men she's dated since, no one "gets" her. Not like Marc Archer—a man who's never seen her as more than a friend.
Marc Archer needs a date for a last-minute charity event, and he needs it fast. Not that women aren't throwing themselves at his world-famous face and body, but sometimes it's less messy—as in less personal—to use his sister Shera's escort service.
The last woman on earth Marc expects to see in his sister's office is Chaili. There's something different about her, but nothing pleases him more when Shera sets them up. That simple date quickly evolves into much more as they both discover the other fills a deep, secret need they've shared with no one else.
Though Chaili insists one night is all she wants, Marc isn't walking away now. Not until he discovers what put the shadows in her eyes. And the scars on her soul.
Excerpt
Marc sat down at the piano, stroked his fingers down the keys. It was a Fazioli. He'd played on them before, although he still preferred a Steinway. That had been the first piano he'd played on. It had been in middle school. When all his friends were playing the drums or a guitar, he'd been on an electric keyboard and then his mom had actually managed to find him that old upright Steinway at an estate sale, one she still kept at her place for him. He loved that piano.
He glanced up to Chaili to ask what she wanted him to play but she wasn't there. Scowling, he glanced around and saw that she was in the crowd. Holding out a hand, he waited until she sat down next to him. "What do you want me to play?" he asked, keeping his voice low.
If he was going to pretend he was playing the way he used to, for himself, for his friends, then he was doing just that.
She cocked her head and then smiled, leaned in. "'Walking in Memphis'."
"'Walking in Memphis'…" He hung his head, groaning. "Chaili, how many times have you made me sing that song? I was thinking about one of mine, you know."
She grinned at him. "Oh, that was just the first. I plan on making you sing 'True Believer' next."
"You and that song." Smiling, he laid his hands on the keys, closed his eyes. Whether it was his song or not…it was a magic one. He could understand why she loved it so much.
As he neared the end, he lifted his lashes, glanced over at Chaili. She was swaying, a strange little smile on her lips. As he came to the line…
And I sang with all my might
He could hear her singing along with him. He might have asked her to sing louder, but he knew she wouldn't want to. She never did much care for that. Still, he liked listening to her. He'd play again and have her sing with him when it was just them…then he realized that he was thinking about spending more time with her.
A lot more…
The song ended and he made himself stop thinking, giving himself up to the music.
He did "True Believer," the song that gotten him his big break. From there, he didn't bother asking, he just played. He forgot about the people around him. The only one who mattered was Chaili. From the corner of his eye, he glanced her way and his heart banged against his ribs as he realized she was watching his hands.
Seriously watching his hands. Almost the same way he'd been watching her mouth, he suspected. And there was a glassy little glint in her eyes—
Hunger burned in his gut, a terrible little knot that was taking on a life of its own.
He wanted Chaili. He'd managed to bash sexual hunger into submission over the past few years, letting it out in controlled, very controlled bursts, but this was…fuck.
This was gutting him.
A discordant chord filled the air and it jolted him back to reality. The song was nearly over anyway and he finished, pushed back and held out his hand to Chaili. They were leaving, damn it. He didn't know where they were going—he'd take her home if she insisted, but what he really wanted to do was take her to his place.
Take her there…and then take her, damn it.
Is this smart?
It was the calm, rational little voice in his head, the one he usually ignored.
This is Chaili…a friend. And not just any friend. She matters more than most…right?
Yes.
She did. It was almost enough to make him stop. Almost.
Other authors to check out…
Rhian Cahill
Leah Braemel
Mari Carr
McKenna Jeffries
Taige Crenshaw
HelenKay Dimon
Lauren Dane
Shelli Stevens
Jody Wallace