Writer Wednesday with Selena Blake…
wanna know more about Writer Wednesdays?  Go here… writers interested in doing it just need to do the questions and contact me.  Info is at the link.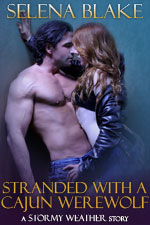 What's the one thing that remains unchanged during your writing process, from one book to another? (ie: Intensive plotting? Music?)
A: As much as I enjoy writing the first draft, I love (and sometimes hate) the revision process. One thing that never changes in my writing is how intense the revision process is for me. To me, that's really when a book comes to life. I understand the progression of the story, can see any plot holes and I know my characters. I can add twenty-five percent to the wordcount during revisions.
What's the one piece of advice you'd give a new writer?
A: Believe in yourself. There will be many days where you'll lose confidence and wonder if you're any good. That's natural. There will be reviews that will tear you down. You'll question yourself. But at the end of the day, believing in yourself will keep you sane. It will help you continue when the going gets tough. If you don't believe in your work, how can you expect anyone else to?
What's the one piece of advice you wish was wiped from the minds of writers everywhere?
A: That there's a right way and a wrong way to proceed with your career. Each author is different. Each journey is different. The important thing is being happy with how you get to where you want to be. Traditional, indie, a combination there of. Do what works for you.
What's the one book you think everybody, writer or not, should read?
A: James Scott Bell's writing resource books. I love Art of War for Writers, Plot & Structure, Revision & Self-Editing. I'm pretty sure I could recommend anything he will write on the subject in the future. He has a way of breaking things down that will make you say "ah hah!"