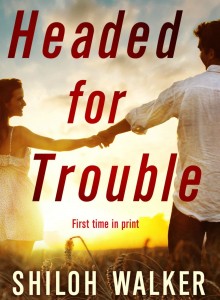 Just a reminder, I'll be signing at Turn the Page in Boonsboro in a few weeks.  If you would like to pre-order signed books from me, they ship everywhere!
If you want to come to the event, the info from TTP's newsletter.
Coming up on Saturday, February 6 from 12pm-2pm, we're hosting another Book Signing.  Featured authors will be:

Nora Roberts/ J.D. Robb
Shiloh Walker
Kimberly Kincaid
Sheila Connolly
Cathy Maxwell
Virginia Kantra
Eloisa James
local history authors Roger Engle and Alexander B. Rossino

See our Event Page for a listing of the newer offerings of the authors and our Rules and Etiquette Page for more detailed information on our signing procedures.

If you can't make it to the store on the Book Signing day, take advantage of our Virtual Book Signing. Pre-order what you'd like signed from the Book Signing event page, and we'll ship them on Monday after the event.  Looking for a book you can't find on our website?  Just give us a call; we can have it waiting for you if you give us enough time.
Hee hee.  I'm a featured author. See that? With Nora Roberts.  (Yes, I'm still geeking out when it happens.)
Also… if you are in the Wisconsin area, I'll be there at the Barbara Vey event.  

 There are still tickets available for breakfast.  

 Go here to buy… I'll have goodies!