Summary
Cover Reveal for Crashed - the Barnes Brothers Book 5 - WIP
I told people I was working on it!
No publication date yet. It might be this year, might be early next year, but it will be soon.
I'm also working the next Kit book and A Killer's Claiming, the 3rd book in the Pretern Wars.
Cover for Travis's book… FYI, this is going to be self-published. I'll have it out in ebook and POD print, but it won't be in mass market, folks. It's too cost prohibitive unless I end up getting a whole hell of a lot more patrons on my Patreon, but it will be in print.
This one is a little darker, more intense, but it's also about Travis, which anybody who has read the series has probably been expecting.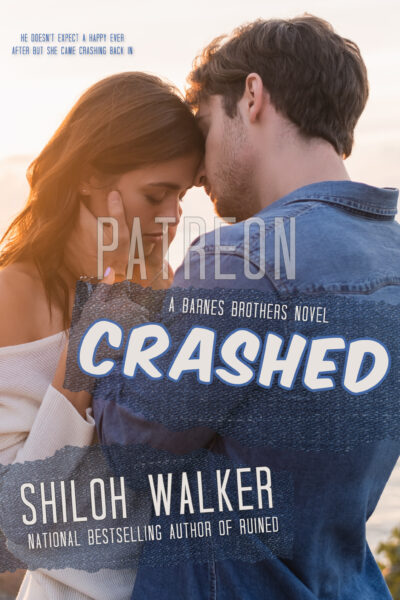 This will be a Patreon funded book, which means they'll get snippets, early peeks and the first read. The blurb has already been posted there. If you'd like to support this book and others, join in here. Patronage starts at $1.