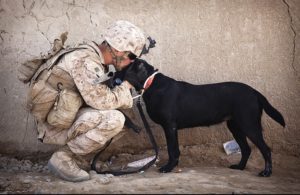 My friend Kelley sent a list for troops stationed overseas who could use cards.
If you're able to, care packages are also welcome. Care packages are just what they sound like…goodies, books, magazines ~nothing erotic…no playboys, penthouse, etc~ snacks that don't melt and stand up well in the heat. Not sure what to put in the care packages?  Go here. There are some items that can't be sent so if you've never sent care packages, make sure you check.
Andres Rodriguez (contact) cutoff Aug 2019
Tetivi Torsoo
Staff Sgt Morgan
Nicholas Bushman
Ethan Bunting
Tucker Renegar
Antonio Leija
Jorge Batiz
Chris Lawson
Mark Becker
Lawrence Crawford
Connor Ardo
Darwing Delva
Steven Renfro
Bobby Guard
Brennan James
Chris Cory
(females)
Sidney Ramos
Crystal Vela
Vrianna Cantu
HHC 2-87 IN
TF Catamount CL Dwyer
APO,AE 09354
*
Brian Gross
Christy Andersson
PSC 3 Box 4208
APO,AP 96266 (a family in Korea husband and wife and 5 boys there till 2020)
*
Mack Milatovich
PSC 477 Box 23
HSC 12
FPO, AP 96306 cutoff Jan 2020
*
Jason Meier (10 in unit) cutoff July 2019
PSC 333 Box 8414
APO AP 96251-0085
*
CH Jon Pirtle – for mail to pass out just address to Chaplain/male or female
Travis Kimmel – (40 in his group) you can divide out mail between the two 29 male 11 female
201st RSG BOS -I
AL ASAD Air Base
APO, AE 09333
*
Chris Gatny (21 in this group 18 male 3 female)
201st RSG BOS-I
Erbil, Iraq
APO,AE 09316
*
Bianca Ross (24 in this group 18 male 6 female)
201 RSG BOS-I
Camp Taji Iraq
APO,AE 09378
*
Names posted/shared with permission.  Please don't post to facebook pages.

image from DvidsHub | Flickr under CC license.