Update 6/11/18
UPDATED TO INCLUDE NEW AND SHINY BUY LINKS!
Amazon | Barnes & Noble | iBooks | Kobo | Smashwords
Some of you have probably heard about #cockygate.  If you haven't, here's a summary.
The TLDR version… author Faleena Hopkins has a series.  For pretty much the entire time it's been published, it's been called THE COCKER BROTHERS OF ATLANTA and has titles like
Cocky Roomie
Cocky Biker
Cocky Senator
And so on, and so forth.  Her books started in 2016. Recently, she decided her series was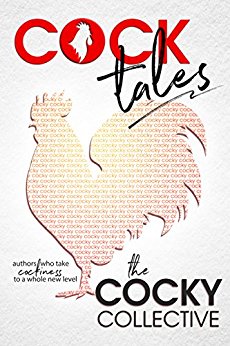 "The Cocky Series" and she trademarked the word "Cocky", then went after a bunch of authors who had books titled Cocky (fill in the blank).  Books got removed by Amazon. Romance Writers of America & the Author's Guild got involved. The books removed by Amazon have since been reinstated and Amazon has agreed not to remove any books until the matter is decided.
It's gone to court because FH wants to sue people. A really awesome author, (and former IP attorney and current hero) Kevin Kneupper decided to petition to have the trademark canceled, as common use words really aren't supposed to be protected by trademarks.  It would be like trademarking the word SECRET…or BABY.  The case appeared before a judge on Friday and let's just say it didn't go well for FH. (However, the court transcript was highly entertaining to read.)

If this was something like muggle, it would be different.  But there were authors using the word "COCKY" as titles for months before Faleena Hopkins's first "cocky" book even came on the scene.
The way trademarks work is that you have to be the FIRST to use something in such a fashion, and it's pretty clear FH wasn't the first to use COCKY.
Since all of this started, a lot of authors have spoken up.  And in the way authors tend to do…we fight with words.
There's already one anthology out… Cocktales.  Author Jackie Barbosa is putting together an antho… "The Cocky Cockers" and I submitted a story for that.  Funds will go to either charities or legal funds if needed.
The story I submitted was "Forever Cocky"…a super short story that's…well, kind of an enemies to lovers, although secret crush is more like it.
Forever Cocky is the first in the new series I've started… The Cochrans of Cocker County. And below you can see the covers for the first full-length book…and the last one. Seven siblings…two girls and five boys.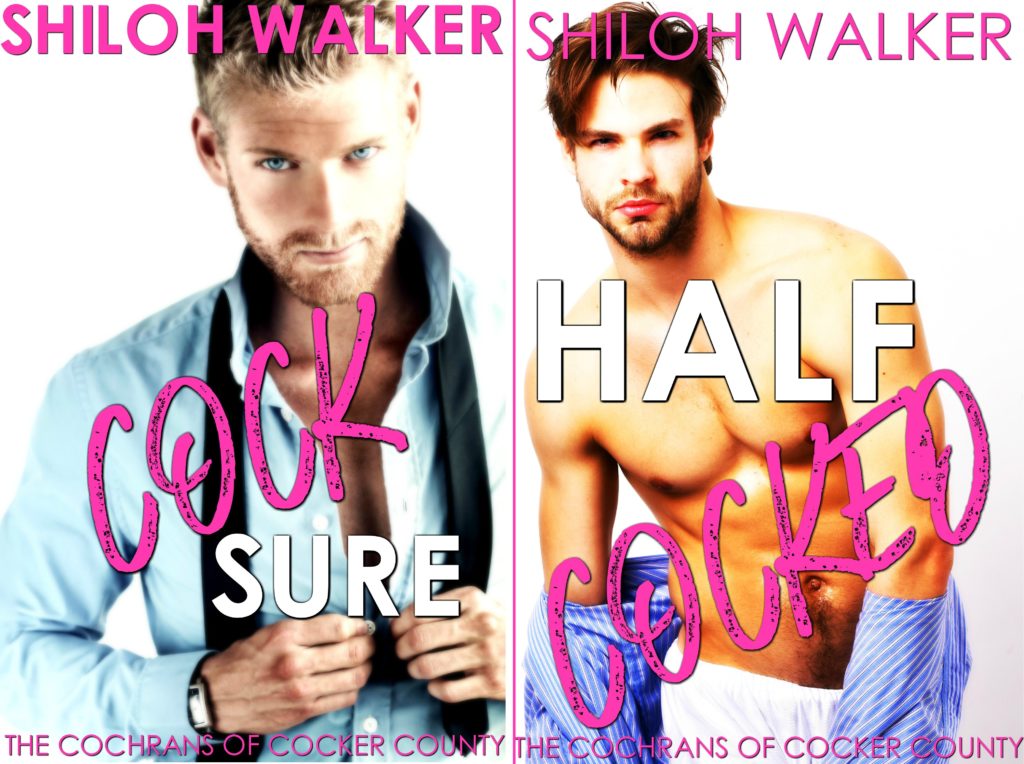 Seven siblings, you're thinking right?
Yep, a set of fraternal twins (male and female) and the youngest who was a surprise baby, (he will have the last book).  For those who like my small town stuff, these might appeal. Straight contemporary romance.
I'm not sure when Cocksure will be out but I'm working on it now and I'll be getting a blurb up (UPDATED TO ADD BLURB-SEE BELOW) it ready for the retailers soon.
Am I doing this to copy or imitate FH?
Hell, no.  I'm doing it because nobody should own a word.
COCKSURE
Sabrina
He's the cockiest bastard I've ever met and I mean that with all the affection and adoration in the world.  I've been in love with him for years, and not just because of those intense blue eyes or that slow smug smile that promises to make all your dreams come true. I've seen what lies under that smile and his cocksure attitude. It's enough to make me melt.
Not that I'd ever let him know.  Not only is Luke Cochran one of Hollywood's up-and-coming movie stars…he's also my boss.  I'm his personal assistant and have seen all the women who come and go in his life.
I don't even hold a candle.  But a girl can dream…right?
Luke
 Sabrina is one of the sharpest, funniest, kindest people I've ever met. Sometimes, I think I'm taking advantage of her, but I seriously cannot cope with my hectic lifestyle without her to keep me on track.
Of course, my life just got totally knocked off track.  One of my sisters called.
They need me back home. My mother is sick and the last thing I can think about is the promotional tour I've got coming up.
Sabrina's coming with me.  She's the only person who can keep me focused and centered in a time like this. Besides, my family adores her. And it's just a quick visit. My mother is tough.  She'll be alright.
But then something happens that knocks me for a loop and when my mother tells me that all she really wants in life is to see her kids happy and settled down, I do the stupidest damn thing ever and announce that Sabrina and I are in love.
Now I've just got to convince my best friend to play along with me and act like she's my fiancée and we're stupid in love.
No big deal…right?
WRONG.