The third and final cover for the Secrets & Shadows series?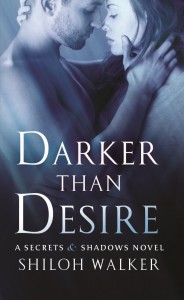 This is one of my more…tortured heroes, folks. This wasn't an easy story, and he wasn't an easy character…And that's about all I saying about him for now.
But I'll share this.
A hand touched his arm.

He fought the urge to react, and react with violence.

He had been forged in the fires of hell. Physical touch wasn't welcome.  There were only a very few that he allowed to touch him.

As the woman sat down beside him, he had to force himself to relax.

She was one of the few.
Due out in March 2015
Amazon (other pre-order links will be posted as I get them)