Updated to add… I have a group who is doing the group read picked out.  Thanks for the interest!  Please note, I am very limited on the print titles I receive from Samhain and the most I can send out for this one is 5-6 so it made picking rather difficult this time…thanks for the interest and I'll be doing another one soon. 🙂
So this is a small-ish sort… I'm looking for 5-ish people who are into print books to review and talk up this one.
🙂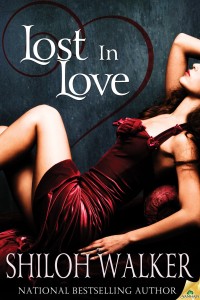 Sometimes a second chance is all you need…
Playing for Keeps
Jacob McCoy and Dana Cochran have known each other for years, but the timing has just never been right. Then she invites him over to play with her and Mason Caldwell…and things get complicated.
Jacob loves Dana so much that he's even willing to share her with Mason. But a red-hot threesome isn't all that he wants from her.
When tragedy strikes their fledging relationship, Jacob has to convince Dana that pushing him away isn't the answer. He wants to be in her life forever. And some things are worth fighting for.
A Forever Kind of Love
Chase and Zoe were the high school golden couple, but Chase couldn't resist the urge to experience life outside their small town. Now that he's back, it's no big surprise she's married. The kick in the face is she married his best friend.
Zoe has filed those bittersweet memories with Chase under "moved on."She loves her life, and Chase keeps an honorable distance. When the horribly unexpected occurs, Chase doesn't expect her to fall into his arms. But he never expected that this time, she'd be the one hitting the road.
Warning: Contains enough emotion to have you reaching for the Kleenex, and love scenes hot enough to have you reaching for a cold drink.
these are two ebooks that have been published and combined together for a print anthology.
I'm looking for maybe a small book club, five members, because I only receive a small amount of books from Samhain, so my supply is limited and since this is a print compiliation, there's not a finished ebook of these two…plus, well, I want to pimp this book as a whole.  Because guys,  this book is beautiful.
I'm not just talking the cover, but the cover's finish.  The book feels like velvet.  My guy is in the printing industry and he says they put a matte finish on it.  I don't know. I think it's brushed velvet or something, but it's amazing.
So… anybody in a small book club and maybe wanna make this a summer read?  If you're curious what this is about, just click on this button. 🙂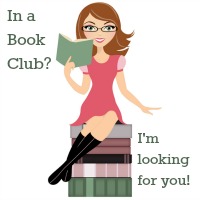 please note…this isn't a contest.  I'm offering to sponsor a book club in exchange for word of mouth, etc.
If you're interested, please leave your name below or contact me at shilohwalker2011 at gmail.com