From Night Blade.  There be spoilers.  But…well.  There be spoilers, below the cut.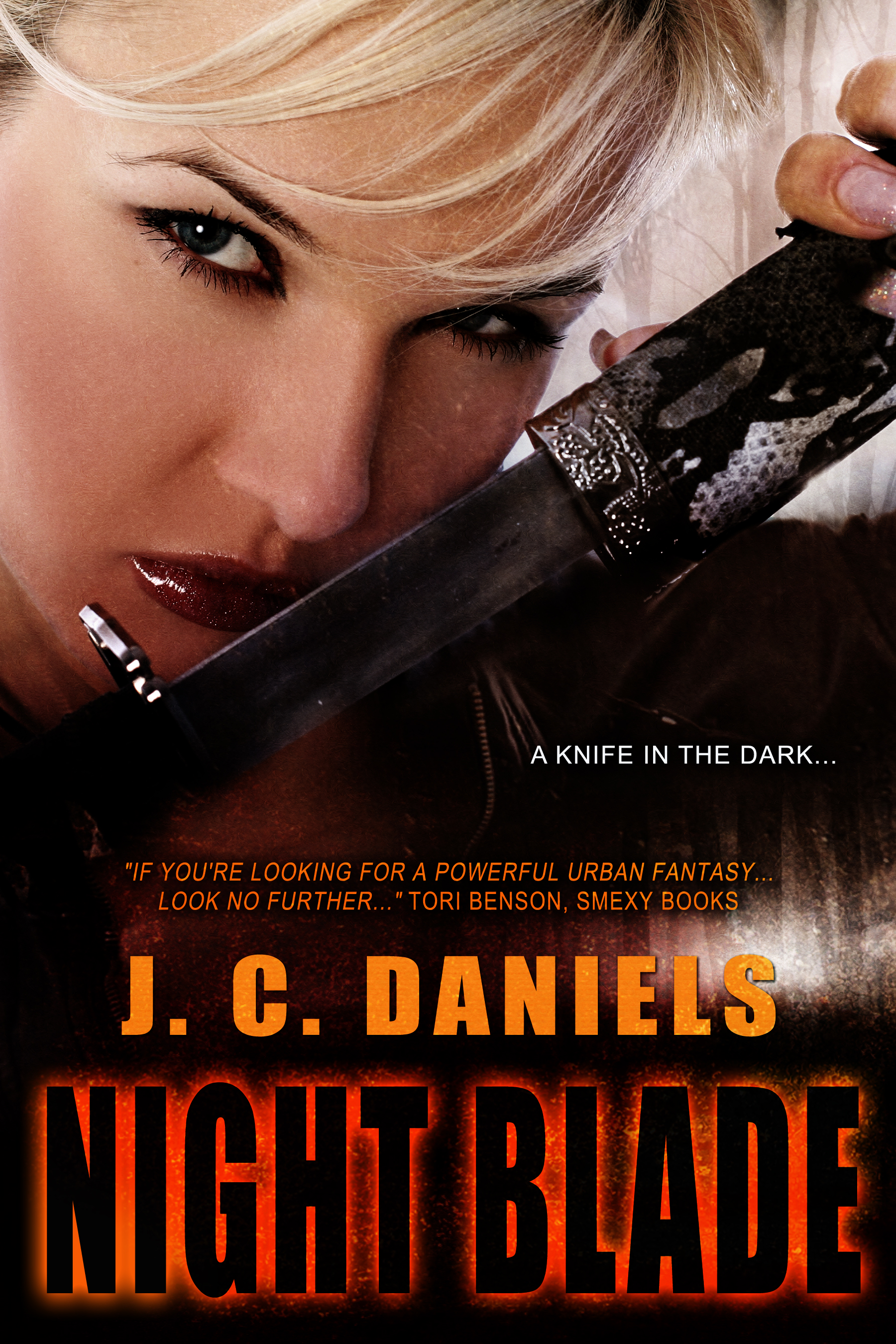 "I need you," he roared. "Now. Come with me now."
The phone rang again and anxiety rose to a wail in my mind as my office phone started to echo it as well. Calling both lines—not good.
And clear as crystal, I could see Damon speeding away from Assemblyman Marlowe's house.
I opened my mouth… I have to tell them you were doing it for me—
That was all I had to say. That was all.
But the binding spell kept the words locked inside me and even when I tried to force the words out, it was like my throat was swelling shut on me while pain swelled like supernova behind my eyes, all but blinding me. Justin, you son of a bitch…damn you.
"Damon. It's two hours."
"No." He shook his head. "It's more than that. It's over, baby girl. Good-bye, Kit."
My heart cracked down the middle as I stared at him. I'd taking beatings that hadn't hurt like that. He…shit. He hadn't just said that, had he? "What?"
He backed away from me. "You don't trust me. Right now, you're half sick with fear and I can't get you to come with me when I need you like I need air. If we…if this is how it's going to be between us, then maybe it's better off if there isn't an us. It's done."
Tears blinded me as he turned his back on me.
It was probably for the best.
I didn't see him leaving me.
Read more at the J.C. blog!
Also… !!! NOW IN PRINT… shiny! ISBN is 9780615778068 if you'd like to support your local indie have them order it in.  (FYI, bookstores will have to order it in, they won't carry it in the store.)
iBookstore | Amazon | BN | Kobo | Smashwords | ARe | Book Depository | Indiebound
Other people on the snippet tour…singing about the blues…
Shelli Stevens
Caris Roane
Eliza Gayle
McKenna Jeffries
Taige Crenshaw
Delilah Devlin
HelenKay Dimon
TJ Michaels
Lissa Matthews
Myla Jackson
Lauren Dane