I head out tomorrow.  Today, I'm going to be running around like a lunatic, making sure I haven't forgotten anything, and of course, I'll forget something.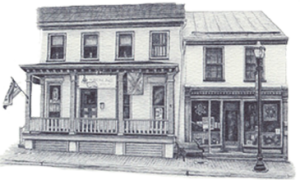 But don't you forget… 🙂  you can order signed books from me while I'm at TURN THE PAGE on Friday.  Order something!  Make me look important!  They have WRECKED and THE REUNITED listed, but they do have a few other titles on hand, so if you don't want those two books, just shoot them an email or give them a call and see if they have another title you might like.  They will totally mail books, so you can order even if you're in Antarctica   Do I have readers there?  Man.  That would be cool.
Anyway…there ya go.  One more reminder.
If you'd like to come, you can… there's going to be a bunch of writers, including Nora Roberts.
Check out the signing protocol, though.
Some info I got from TTP:
Free tickets will be given out to fans beginning at 10 am and ending at 2 pm.
All books signed must be purchased at TTP.
Signed books may be ordered online for signature up until 9 am on Friday.
Okay. I think that's it.  I need to go back to spazzing about whatever in the world it is I've forgotten.