Over at the Book Vixen…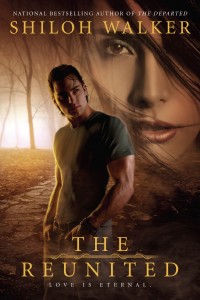 She stood, her eyes all but shooting fire at him. He rose with her. . So pretty, he thought. So pretty and so damned strong. He hadn't given her credit, he realized. Not enough now, and not then, either. She'd been ready to walk away. Not run in terror, but walk . . . after standing up to a monster. It had ended in a nightmare then.
This was their second chance, and they weren't going to lose it.
A sneer danced across her face, chasing away some of the shadows and brightening her eyes. "I said, undo the cuffs." Her voice was cool, icy, and oh so damn proper. She jerked against them.
The exact thing he'd been waiting for. He jerked back, spinning at the same time and moving in, taking her back down on the bed.
He caught his weight on his elbows and one knee, keeping the impact of his body from crushing her. "There," he murmured, lowering his head and nuzzling the curve of her neck. "This is right about where I've wanted to be for maybe a hundred years. And that's not even an exaggeration."
"Get off me, you stupid git," she snarled.
"Stupid git?" he echoed, lifting his head and staring down at her, amused. "How is it you can insult me and still sound so proper doing it?"
Narrowing her eyes, she said, "How proper does this sound? Get the fuck off of me, you sodding wanker."
"Hmmm. Sounds sexy as hell." He dipped his head to hers. Two seconds later, he jerked his head. "Ouch! Damn it, you mean little brat."
Licking his throbbing lip, he eyed her closely. She lay there, still. "Try to kiss me again, and I'll do more than bite you. I'm done with you, do you hear me, Crawford? Done."
He felt something drive into his heart . . . claws, maybe. Too jagged and rough to be a blade, and a knife couldn't shred him to pieces like this. "No." Shaking his head, he leaned in, pressed his head to hers. "It's not done. It can't be . . . don't you see? We never even started. How can we be done if we never even had a chance to start?"
BN | BAMM | Indiebound | Amazon | Book Depository
Wrapping it up with a prelude to a nice groveling scene.
Read more about the book… and you can also read about the contest.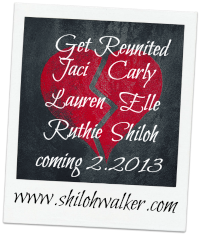 🙂  FYI, make sure you read the disclaimer. You have to check back to claim your prizes.