Hmmm… this is character…two of them!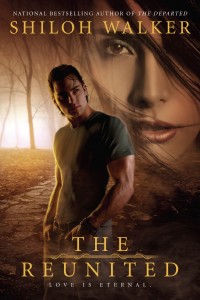 "Run that by me again."
If Joss hadn't been so pissed off, he might have been amused at the tone he heard in Jones' voice.
"I have a body."  He paused for a count of five and then added, "Relax.  I didn't kill him.  I want to, and if you don't get here soon, I just might let myself.  He's in the trunk of a car that I'm stealing from him.  I don't know what to do with him, but we can't exactly just let him start making all those free phone calls he's entitled to."
Joss believed in rights–he believed in rights even for the guilty–the very fucking guilty, in this case.  But he also knew that if this guy went and lawyered up right now, he'd be making phone calls that would endanger their case…and lives.
That was a pickle, he supposed.
One he was glad Jones would have to juggle.
"I'm starting to think you enjoy this," Taylor muttered.  "All of you.  Complicating my life has become a past time in this unit."
"Nah."
"If it's not a past time, it sure as hell ought to be."
"Oh, it's a past time.  But you said has become.  It's more like always been.  We love seeing you get a little hot and sweaty and smoothing down those ties you like to wear.  I told people that was the one sign you showed when you were getting pissed–you smooth your tie down.  Dez used to make you do it three or four times a day."
Taylor didn't sound amused as he said, "I'm not smoothing my tie right now.  I'm about ready to take it off in preparation to strangle you with it."
read more…
Other snippeters!
Lissa Matthews
Rhian Cahill
Eliza Gayle
Leah Braemel
Myla Jackson
Caris Roane
Jody Wallace
McKenna Jeffries
Taige Crenshaw
HelenKay Dimon
Delilah Devlin
Lauren Dane
TJ Michaels