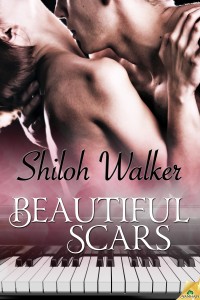 Random. Prize. Winner…
Cinful, who posted…
Random mental grab I'm gonna say Breaking Benjamin Dierks Bentley are a few I like. I have a little of everything.
Looking forward to book release can't wait to read!
I need you to email me at shilohwalker2011 at gmail.com with beautiful scars/random winner in the subject line…you have two weeks to claim your prize!
I'll be posting random snippets and giving away random prizes.  How to win? Just enter via the widget, and make sure you check back. 😉
It was a little more complicated than that, but…hell. How had they gotten around to discussing this anyway?

"You know, we have this way of straying off topic," he said, crooking a grin at her. "I have plans to do all sorts of dirty, unspeakable acts to you. And you keep talking."

She rolled her eyes. "You don't seem to have problems speaking the unspeakable."

"True." He caught her skirt in his hand, tugged her to him. "I plan on tying you up and fucking you shortly. Want to hear how I'm going to do it?"

Her breath caught. He loved the way it did that…a little hitch in her chest, like he'd just sucked the oxygen right out of her lungs. He loved it.
Or if you want…you could just preorder…
Samhain | Amazon | BN | iBookstore
And now…for the contest…