So this is a new thing I'm going to try.  Question is… Will I stick with it.  I've got…um, more than 60 titles out.  I think I'm going to start posting excerpts from them so those who are new to my books can get a better feel for them.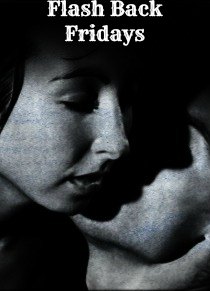 First one up!  FIRST EVER PUBLISHED BOOK!
Her Best Friend's Lover
FYI, this is one of my EC titles…some people aren't big on erotic romance and while this one is a little tame compared to some, it's definitely erotic.
It's contemporary romance.
Dale loves women, and they love him. His love life is a revolving door. No one special, no one stays, except Lauren, his best friend. She's a sweet, beautiful, talented woman. His rock, the steadying influence in his life. So why is he starting to see her differently? Where are these lustful thoughts coming from? Guys don't sleep with their best friends.

Lauren has loved Dale for five years, from the moment she saw him. She loves his smile, his walk, his deep, sexy voice. But he isn't in love with her. She's his pal, his confidant. Until one hot, steamy night…
Excerpt
She had a little apology speech already prepared and was fully ready to eat crow, if necessary. But she would do it her way.
Her first knock brought nothing but silence from the house. Starting to deflate, she knocked again. What if he wasn't home? And after she went to all the trouble to prepare herself for this, a humiliating experience to be sure. But then she heard crashing from within the house and muted cursing. When the door opened, the stench of whiskey washed over her and she stood there, staring in bemusement at one very drunk man.
His tousled golden hair fell in a tumble over his forehead, and a sexy little scowl darkened his face. His shirt was hanging loose and unbuttoned over a lean tanned belly. A light scattering of golden hair trailed down to disappear in the vee of his unsnapped jeans.
Oh, hell. Can't I just have one taste? she thought frantically, much like a child denied an ice cream cone.
Lauren hesitated a moment, unsure of her ability to speak. She was afraid that if she tried, all she would utter was incoherent babbling. Her heart danced wildly around in her chest, and unconsciously her tongue darted out to lick her lips.
Oh, please. Just one bite?
 Read more about the book!