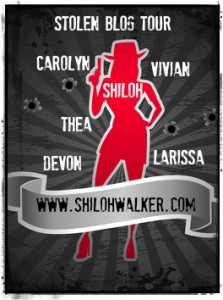 I took things… I stole secrets…
So many things.  So many secrets.
Want to know what?  Here's an idea…
Mr. Real from Carolyn Crane
Magic for a Price from Devon Monk
Rocky Mountain Heat & Rocky Mountain Haven from Vivian Arend
Lord's Fall from Thea Harrison
Rogue Rider from Larissa Ione
I'm not telling about the secrets, though. You'll have to follow on the blog tour to find out. The contest is now open…tour begins in a few weeks.
Go here to find out more!