It's available now.
It's a pretty cool cover.  And it's my first German release.  It's If You Hear Her, book 1 in the Ash trilogy, although that got changed a bit.
I want to buy it.  I wonder if I can get it from Book Depository.  Yeah, I'll end up getting copies, but it's my first German release.  I should totally buy that, right?
Look it!  Cool cover!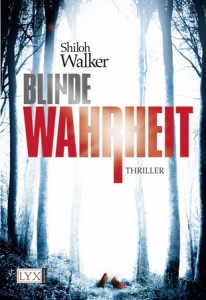 I think it means Blind Truth, but I don't trust online translators, so that could be way off.
If by chance you're German and you'd like to read it, it's from Egmont Lyx.  It's available here.