All The Time In The World (A Grimm Prequel) is now available on Amazon… it's a free read and yes, I plan on keeping it free. Sometimes retailers do weird things and adjust the price without my knowledge, but hopefully that won't happen.
At this time, it's still not showing on BN or Kobo.  They are slower and I have no control over that, but you can get epub from ARe or Smashwords.
Also… check out the contest for BLIND DESTINY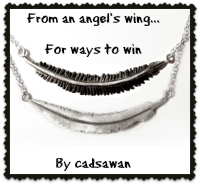 Click the image for info!