IF YOU KNOW HER is now out in the UK for Kindle Readers… you can get it here. This is the third book, and again, keep in mind, this series can't be read out of order.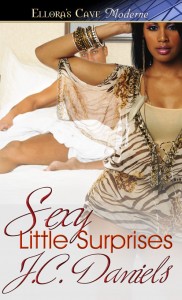 I would like to get some reviews of SEXY LITTLE SURPRISES…this is a novella, so you prefer longer reads, this is probably not the best read for you. If you like novellas, though, leave a note in comments and let me know where you'd post reviews.  (Blog, goodreads, Amazon)… multiple places is fine, one place is fine, just give me an idea.  I'll send out some copies. I don't know how many.
Random quotes heard from around my house this weekend…
Man…the gameboy was so cool.  Back in the day.
Can I go running with you?  Why not?  I can TOO run 2-3 miles.  I run 13 laps around the kitchen all the time.
UTA:  I've got some reviews lined up now, guys… I'm shutting down the thread just to minimize confusion.