Pretty please?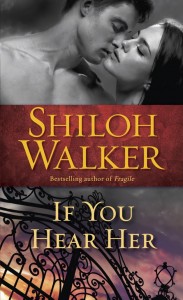 Your lovely votes got me into the first round and I love you (well, I'd love you anyway), but now can I pretty please beg you to help me go further?
I'm up against stiff competition. Julie James is the first round. Would you help me?
If you won't help me, would you do it for Puck?
image via Doggie Stylish
How about Puck and Ezra?  (I asked Lena for a picture of the two of them… okay, okay, Smexy found me the picture here, but this is an awesome depiction of them)
Will you give him your vote? Because a vote for me is a vote for Puck & Ezra! 😀
Voting starts today and will take place at the DABWAHA blog…
Snippet…
Bad idea, very bad idea, he told himself.  Friends, remember?  Just friends.
"Yeah, and as a friend, I can go out there and see how she is doing, right?  I mean, after the weekend she had, what could it hurt?" Ezra muttered to himself.
Trying to talking himself out of that idea, trying to cool the need, the fire in his gut, he decided to stop by the store.   His last grocery store run, he'd been distracted—and without a list.  Today, he was still distracted, and still without a list, but one thing he'd realized he needed was deodorant so he made himself stop before leaving town.
He made it halfway through the store, congratulated himself for not thinking about Lena. But as he stopped in the microscopic health and beauty section—crap, why did they put men's deodorant in the beauty section—he found himself in front of the display of condoms.
Shit. Shit. Shit. Shit.
He did not need condoms for a friendly relationship.
SIGNING in Madison…
That Book Place
Madison, IN
3.17.2011
11-1