7/15/2011 UPDATED!!! Drake made it to round three.  Voting is open again, you can vote again.  Please, guys, only vote once per round.  I'm competitive as hell, I admit. But I only want to win if I can do it fairly.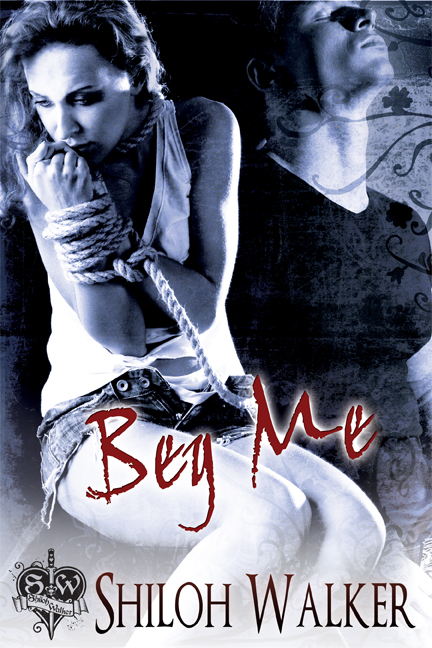 All Romance Ebooks is having a contest for Summer's Hottest Hero and DRAKE from Beg Me is in the running.
Quickie excerpt… you can read the rest here.
"I want to ask you for a favor," she said, staring at him over her wine glass.
Drake told himself he could get through this—he told himself he wasn't about to lose it, thinking about how sexy and sweet she looked in a short, flippy little tan skirt that left too much leg bare. He told himself he wasn't all but drooling as he thought about the breasts under her close-fitting, clingy black top. He also told himself the dinner had been delicious, but he couldn't remember what it tasted like or what he'd even eaten twenty minutes ago. Some kind of chicken. He thought. Or maybe pork. Right?
No, he was too focused on Tania, and the fact that she was sitting three feet away from him. Too focused on the fact that his cock was throbbing like a bad tooth and had been ever since she'd let him into her apartment an hour earlier.
Her words rang in his mind. She needed help—finally, though, something real, something physical he could focus on. That would really help. Maybe her car needed a tune-up, that was easy, although why she'd felt the need to cook for him just to ask for that, he didn't know.
"Anything." He tipped his beer bottle back, wetting his throat. Fuck it, she looked so beautiful. She was sitting so close, he could smell the scent of the lotion she'd slicked all over her skin. Good enough to eat, and that's just what he wanted to do, too.
She grimaced and said, "Maybe you should put the beer down. Stop drinking for a minute because I don't want you to choke when I ask."
"Okay." He smirked a little and leaned forward, setting the bottle on the table. "Although I don't know what you could ask that would surprise me that much, Tania."
"Five years ago."
Okay—maybe I was wrong. She can surprise me.
UTA… Yes. I would like your votes. 🙂