Closed!  Winner to be posted later in the week!
Because this isn't the book closest to me.
Why am I doing this and not a 56?  Eh, I wanna keep doing the random giveaways of books I've enjoyed.  This is fun.  But I also like doing the page 56, like 5… so we'll keep that format up.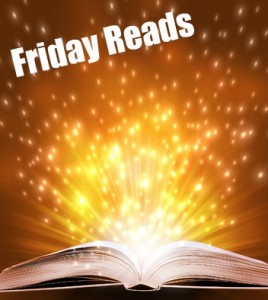 "We trace our family back over three hundred years," she said.  "Roots are so important, don't you think?"
From Stacia Kane's Unholy Ghosts…
THE AFTERLIFE IS ONLY THE BEGINNING.

The world is not the way it was. The dead have risen and constantly attack the living. The powerful Church of Real Truth, in charge since the government fell, has sworn to reimburse citizens being harassed by the deceased. Consequently, there are many false claims of hauntings from those hoping to profit. Enter Chess Putnam, a fully-tattooed witch and freewheeling Debunker and ghost hunter. She's got a real talent for nailing the human liars or banishing the wicked dead. But she's keeping a dark secret from the Church: a little drug problem that's landed her in hot and dangerous water.

Chess owes a murderous drug lord named Bump a lot of money. And Bump wants immediate payback. All Chess has to do is dispatch a very nasty species of undead from an old airport. But the job involves black magic, human sacrifice, a nefarious demonic creature, and crossing swords with enough wicked energy to wipe out a city of souls. Toss in lust with a rival gang leader and a dangerous attraction to Bump's ruthless enforcer, and Chess begins to wonder if the rush is really worth it. Hell, yeah.
About the Friday Reads
Want to enter for a chance to win this book? Do the following…
Grab a book…any book.
Turn to page 56.
Find the fifth sentence.
Post that sentence (plus one or two others if you like) in the comments section of this blog to enter
A winner will be posted here within a week or so-please read the disclaimer-entering means you've READ the disclaimer and all entries must be via the blog-not FB, not goodreads, etc.  Standard contest rules apply, and yep, those are in the disclaimer…please make sure you read it!
Winner of last Friday's Friday 56…JenB who commented:
Oh, this series is on my wish list.

"that they fit him like a second skin. Thin patches were rubbed on the insides of hi legs, as if he'd ridden on horseback a lot."
from River Marked by Patricia Briggs
Jen, you have two weeks to get in touch-however, I'm going to be out of town here shortly so you have to email Nicole this time-not me- please do not email me, it's gonna get lost.  If Nicole doesn't hear from the winner within two weeks, the prize is forfeited and will be held for a future prize-yes, this does include if the email ends up lost in my inbox this time around, because I'll be out of town myself for a while, plus there is still massive chaos with me and that other hat thing.  My inbox will explodeth-she's helping with that.  Nicole's email is grimmhunter.shilohwalker(at)gmail.com