This is an independent project, one of the Wicked Reads.
It's had a cover.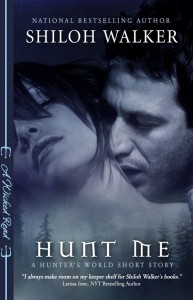 Now it has a blurb…
She's been keeping secrets…

Drew Quentin has been crazy about sexy Dakota Coulter from the moment he met her, but after two years of dating, he still doesn't have her phone number. Sooner or later, a man has to move on.

That was the plan. But the night he broke things off, things went from bad to worse…and he figured out some of her secrets…bloodthirsty secrets.

Dakota Coulter is having a lousy night.  The man she loves just broke up with her.  And she can't even take an hour to sulk, because duty calls—and as a Hunter, she must answer.

Being a vampire is hell on the love life, that's for sure.  But it will get better, right?  Just do the job, get out of town and oh…avoid the ex-lover who is suddenly out to track her down. Too bad a happy reunion is soooo not on his mind.
This is a shorter story, due out in May in ebook-probably at Nook, Kindle & All Romance Ebooks.  It may end up in print, but I don't know the specifics.  Details on that will be posted when/if I have them available