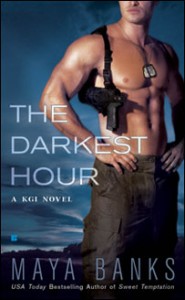 Winner from the Maya Banks' Darkest Hour giveaway…
dannigv616@
I'm reading Renegade by Catherine Mann. I took a break from Acheron by Sherrilyn Kenyon, not sure if I'm up to all the abuse he's going to take in the first half.
Dannielle, I need you to email me…it's shilohwalker(at)gmail.com
Also, I know I've got some prizes that need to be emailed/mailed.  I'm running a few days behind-had to go in and help out due to unforeseen circumstances at my old day job and I'm just dragging in general from the ebil that has been 2010.
(Is 2010 over yet?)
I will be getting the prizes mailed out either the end of this week or earlier next, I promise.  Hopefully the end of this week, because I'd rather not be in the USPS next week.  Same applies for the GCs I still need to mail out…I promise, I haven't forgotten, I just had too much stuff fall into my lap at once.  Oh, how I long for that mythical full-time assistant…O.o