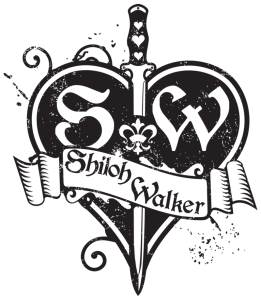 2010 hasn't completely sucked.
On a personal level, my daughter started middle school and she's doing fine-in the honors program.  Son started tested into the accelerated program at school.  Baby bratlet is in preschool and loves it-not causing trouble as I feared.  The DH and I have been married for 14 years and I love him more every year that passes.  We had a couple of fun family trips, including being able to take the kids to Disney and this time, the youngest will remember it, so that's cool.  And I mustn't forget… I finally succeeded in losing the weight I've battled with for years-I'm not done, still need to lose 20 lbs, but I've lost 60, so yay!
On a professional level, I sold three more books to Berkley.  I started doing some nonfictional type stuff-short articles for the RWR, a publication put out for the RWA.  My Ballantine editor seems to be very excited about my romantic suspense stuff and I think she's looking forward to more books from me. My indie self publishing experiment went fairly well.  I can't say I made the 'thousands' some people seem to say selfpublished writers will make, but I'm doing okay with Beg Me.
But for every positive thing, it feels like there's been five painful bad things.
On a health front…I've had two surgeries this year.  I seem to having more trouble with my asthma than ever before.  I've had like three flares this year and even through running has improved my overall endurance, I still have nasty flares and it's driving me nuts.  I had a lovely skin infection earlier this year.  I suspect I've developed some new food allergies.  And sigh.  My hands/wrists are acting up again. (bite me…I hate carpal tunnel).  Daughter had to get glasses, son had to have oral surgery, baby bratlet has had several things, from multiple problems with strep, to ear infections to a lovely weird thing with a toe that just now cleared up.  A huge blessing, though, all of them overall, are healthy.  And my problems, even as aggravating as they are, they are manageable.  This year just seemed to be more hellish with everything.
On a professional front…I'm having some blah-ness.  I'm not hitting burnout exactly, although there are certain things that I'm just tired of and I'm cutting back on things.  Some things I'll discuss publicly, like social networking crap–the facebook page and goodreads, for one.  I've also gone through and cutback on the people I follow in twitter. I'll continue to do that in the coming days-it's nothing personal, but it's too time-consuming and I need to simplify things.  Desperately.  Other things revolve around decisions I've made recently and I won't discuss any of that, but I'm making some changes and it's all related to one very rough year and the fact that I can't keep doing as much as I do.  Simplify.  I must simplify.
And then there's the personal level.  I've never had a year where I've been hit like this.  Four friends have died.  Back in 2009, I lost a woman who was like a grandmother to me and I didn't think anything else could hit me (or our family) quite that hard.  But it goes to show that life can always hit you harder…and you can still get through it, because our family got through these losses.  Four friends.  One was more casual, but the others were deeply rooted in our lives, and for me, they'd been part of my life since childhood.  I'm still struggling to adjust and even though I've mostly accepted it and I'm letting myself grieve (finally), it's hit me hard and I know it's part of why I've been so down lately.  I'm short-tempered even on the best of days and there haven't been many strings of good days lately.
Thankfully, the good days are scattered between the hell days and they have gotten us through the rough spots.
But yes.  I'm ready to get 2010 over.  But… I want Christmas first.  I love Christmas.