;o)  You tired of them yet?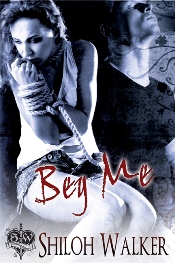 I received a nice review for BEG ME at The Romance Reviews… you can check it out here.
It's still not listed at Borders or the Sony store, sadness and sulk.
Now I've got a question.  How many people would be interested in seeing future indie projects listed at All Romance eBooks?  If there's not a lot of interest, I'm not going to mess with it, but if there is some interest, I'll look into it when I've got time-that might not be for a little while, but I did want to at least see if there's interest.