Romantic Suspense
This is a series, but books are written to stand on their own. The theme is that the characters of each book are somehow connected to a 'secret' branch of the FBI. They can be read independently, out of order, or in order.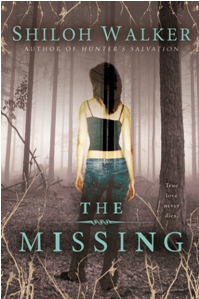 LOVE LOST
As a teenager, Taige Branch was able to do things with her psychic gift that others couldn't understand—except for Cullen Morgan, the boy her stole her heart. He did his best to accept her abilities, until his mother was brutally murdered—and he couldn't forgive Taige for not preventing her death.
PASSION FOUND
Now a widowed father, Cullen Morgan has never forgotten Taige. But what brings her back into his life is another tragic event. His beloved little girl has been kidnapped, and Taige is his only hope of finding her.
A LOVE THAT NEVER DIED
Working together against the clock, Cullen and Taige can't help but wonder whether—if they find his daughter in time—it isn't too late for the overpowering love that still burns between them…
BAMM | B & N | Book Depository | IndieBound | Amazon | Powell's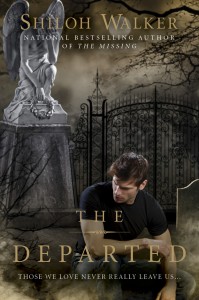 FBI Special Agent Taylor Jones has made it his mission to save those in harm's way by any means necessary—including employing psychic agents like Desiree "Dez" Lincoln, who can communicate with the disembodied spirits of the dead. Taylor is haunted by his own ghost, his kid sister, gone missing at age six. For a quarter of a century he has been tortured by her loss and the mystery of her disappearance.
A NIGHT'S INDISCRETION
When Dez is seriously wounded, Taylor can no longer hide his feelings for her. Getting involved could spell disaster for both of them—not to mention those who rely on them for help—but once Dez lays her hands on him, he can't resist the fierce attraction. But after giving in to his desires, Taylor pulls back, and Dez strikes out on her own.
AN INESCAPABLE PASSION
Responding to the call of another anguished spirit, Dez is led to Taylor's old hometown. As the two are forced to come together to save a girl in peril, Dez may be able to help Taylor finally find the answers he's been looking for…
B&N | BAMM | Amazon | Indiebound | Book Depository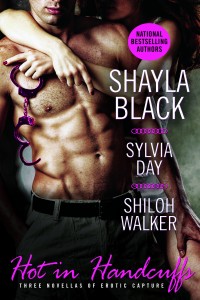 Three Novellas of Erotic Capture
Allow yourself to imagine the man behind the dark sunglasses. Hear the purr of his zipper as he lowers it, then reaches for the shiny metal hanging from his black leather belt. It's futile to resist arrest. Give yourself up to the fantasy. Besides, he thinks you're so hot in handcuffs…
Arresting Desire by Shayla Black
FBI Agent Jon Bocelli never stopped wanting beautiful professor Lucia DiStefano. She's interested in taking her first lover, and he intends to be that man. When her past puts her life in danger, Jon risks everything to save her and prove this fling is forever.
On Fire by Sylvia Day
When Deputy Marshal Jared Cameron investigates a series of arson attacks in a seaside town, the biggest blast of heat comes from sexy fire inspector Darcy Michaels—until their scorching after-hours affair is compromised by a secret from Darcy's past.
The Unwilling by Shiloh Walker
Mica Greer and her former lover, ex-FBI agent Colby Mathis once shared an intimate past and a powerful psychic gift. Now, they've been reunited by a bizarre series of murders—and an electrifying passion that could put them both in jeopardy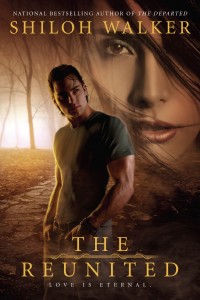 From the national bestselling author of The Departed comes an all new novel of danger, intrigue, and a love stronger than death…
AN ETERNAL DESIRE
With his strong psychic ability, FBI Agent Joss Crawford longs for the woman he loved in a past life. But after years of searching, a new case is drawing him into the last place he'd ever want to find her: an underground slave ring. Going undercover to infiltrate the network, he meets Drucella Chapman—the mastermind's fiancée. Joss has every reason to believe she's evil. So why is he irresistibly drawn to her?
A DANGEROUS GAME
Drucella has made it her personal mission to bring the slave ring down. But the sadistic ring leader is even more careful than he is cruel. In order to gain information, Dru has had to get close to the very man she wishes to kill, using her gift to read his memories bit by bit. She'd do anything to finish the job, but agreeing to marry him may have been a step too far—even for her.
A FATEFUL ENCOUNTER
Though Joss and Dru are both undercover, nothing can disguise the sense of déjà vu they experience when they meet. Neither can afford to be distracted from the mission at hand, but perhaps their reunion is exactly what this mission needs…
Excerpt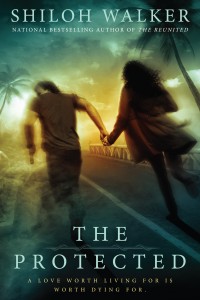 AN ASSIGNMENT SHE CAN'T REFUSE
Agent Vaughnne MacMeans would do anything to avoid setting foot in Orlando again. But her new assignment, keeping tabs on a psychic kid who may or may not be in danger, is forcing her right back to the city where her sister was murdered. And the Special Agent in Charge isn't taking no for an answer.
AN ATTRACTION HE CAN'T DENY
Protecting the boy Alex is a priority for Gus. Gus may not understand the boy's "gift" but he just knows that some people would kill for it. When a beautiful stranger moves in next door, his impulse is to take the kid and run. But Gus has learned never to flee withouta plan, and besides…she doesn't exactly look like an assassin.
A GAME THEY'LL PLAY FOR KEEPS
When some dangerous people from Gus's past catch up to him and Alex, it's too late to run. His cute neighbor is the last person he thought he could turn to, but Vaughnne isn't just cute. She's fearless. And she's the only chance Gus and Alex have left.
Novellas – can be read as standalones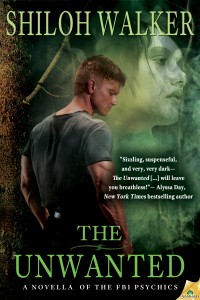 A Novella of the FBI Psychics
Destin Mortin's psychic gift comes with an ugly twist—she excels at tracking down violent rapists. But it's rough on relationships. Once, her partner Caleb was her everything: filter, shield, rescuer, lover. The only man who didn't think her a freak. Then he walked away.
Destin turned her back on the FBI to work for a private agency, but now a particularly horrendous case has come up, and her boss wants her paired with only the best.
For Caleb Durand, leaving Destin was an act of self-preservation. Every time she flung herself headlong into dangerous situations, every time he nursed her through soul-crushing visions, he'd died a little more inside.
Now they are forced to work together one last time. Tragedy has changed them both, but Caleb knows if he lowers his shields for an instant, he won't have an icicle's chance in hell of resisting the temptation to lose himself in her wild power.
But to catch the rapist, it's exactly what he'll have to do.
Sizzling, suspenseful, and very, very dark—THE UNWANTED is a sexy, fast-paced thriller that will leave you breathless!-Alyssa Day, New York Times bestselling author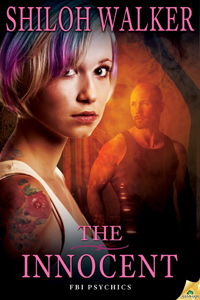 For a woman he can't touch, he'll turn Hell inside out.
An FBI Psychics Novella
There's only one reason Jay Roberts would set foot in a middle-of-nowhere town like Hell, Georgia. She's got a bone to pick with her sort-of boyfriend. They only met online, but things got hot and heavy before their cyber link went silent.
She's here to get in his face for an explanation. But no touching. Her psychic abilities make physical contact…complicated. Yet something about this relationship made her think things would be different. She's not in Hell twenty minutes before bad vibes have her skin crawling.
Corruption has stained the very fabric of Linc Dawson's town, and now it's stolen something very dear to him. The last thing he has time for is nursing Jay's broken heart.
But Jay isn't going anywhere. Not only because she's not giving up on him, because she's got access to the kind of backup nobody wants on their bad side. And Linc discovers the woman who's afraid to touch him could actually be his best chance. At salvation, at hope, at life. Maybe even love…
Warning: This book contains a not-so-naive virgin, a pissed-off former cop, lots of frustration, if you know what I mean, and more trouble than either of them know what to do with.
The Doubted
An untrained psychic, a marked man—all odds are against them.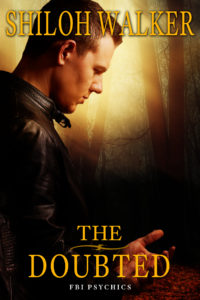 Nyrene Goldman is having one hell of a bad week. First she finds out that her boyfriend isn't just a two-timing bastard. He's actually married, and she's the other woman. Then she's in a car wreck. The next day she wakes up with the headache to end all headaches…and she's hearing voices and seeing visions. When those visions start to come true, she doesn't know whether she's going crazy or if the wreck rattled her brain.
A trip to the hospital puts her on a collision course with one seriously sexy cop. At the sight of him, everything in her screams DANGER!
Officer Bennett "Dev" Deverall is a man with a target on his back. One of the few good police officers in a nest of vipers, he's doing his damnedest to put together a case to take out the dirty cops—before they get him. If there's one thing he doesn't need, it's a damsel in distress, but while his armor might be a little tarnished these days, he's never been one to walk away from somebody who needs him. The problem is, once he gets entangled with one Nyrene Goldman, his already screwed-up life gets even more complicated.
She knows things she shouldn't know, tells him things nobody should know, and he can't help but wonder if this gorgeous woman was put here to trip him up at the worst possible time.
But after a few too many close calls, he's forced to admit there's something weird going on with the pretty nurse. Something that can't be explained.
The two of them wind up on a collision course with fate and now isn't the time to doubt themselves, or each other. Not if they want to survive.