Mr. Bezos
I wrote you a few weeks ago about content providers who are using the Kindle Unlimited platform to scam/game the system. I've recently contacted the FTC about dishonest practices and abuse of the system as well as defrauding readers (lack of disclosure/selling old books as new), and Amazon's lack of interest in stopping this practice.
My complaint to the FTC included the books listed below, as well as the following text:
(for those reading, I was advised by the FTC to select "other" then choose Books/Magazines, etc)
This is regarding scammers who use Amazon's Kindle platform to upload content in a deceptive manner that defrauds readers and in a manner that unfairly rigs the system against other authors, depriving them of a chance to earn income. Amazon's Kindle platform offers a service called Kindle Unlimited Select, which is a paid service that readers can opt into, paying 9.99/mon. These funds go into a monthly 'pot'. This month's pot is $23 mill plus. All authors who participate in this are paid from this fund. Those who manipulate/rig the system get the lion's share of profits, including 'bonuses' in excess of $20,000 each month. These content providers package and repackage previously published material which is deceptive to readers and use clickfarms that mimic page readers (how amazon determines how authors are paid). Amazon has been advised of these practices but refuses to take action. These content providers mislead readers and present an unfair playing field for small authors who have little marketing capitol. Next is a list of titles involved in the practice. I have screenshots and data proving all of this that I can provide in email.

Below is a list of titles that are samples of the practice. Note, these are just samples. I have a strong belief that April Lust, Heather West, Sophia Gray & Ada Stone are all either the same person or practicing under an umbrella that recycles the 'author' names and works endlessly. You'll see several books, all of them series works, that have been published and republished, 3-4 times in over a period of just a couple of years.
These actions are deceptive to readers, conning them into believing they're buying 'new' works. Several of the links below include links to reviews where readers have noticed the recycled works although they believe the books have been plagiarized and that isn't the case.
It's a quality issue, flooding the KU market with recycled material that is drowning out the fresh, new books by authors who don't use click farms, who don't recycle works, who don't use deceptive practices.
Readers have been the ones who uncover this issue and they have complained–loudly–and their complaints go unheard. Many have been hassled and harassed but they continue to speak out.
Here is a screenshot from a member on the KBoards site, Bob Frost, who defends this abhorrent practice as something publishers do but that's clearly not the case. I apologize for the added text-I was calling him out for his actions after he made several veiled references to me–not that he responded, although he did delete the comment shortly after. He is wrong on all fronts, however. Publishers and authors who reissue backlist books include the original publication dates and do not attempt to hide the book's previous publication history by changing title/name and publishing as a 'new' book with a 'new' copyright year. Copyright is established with the initial publication year and doesn't change, which is yet another unethical tactic.
Again, please note this is just a sampling. I do believe each of these books are part of a series, and each content provider (I can't call them authors because they aren't really authoring anything) has a number of books and these aren't even all of the books/content providers involved in this.
I'm inserting screenshots of many of the below works, and attaching shots from sites like dirty discourse where content providers like Isabella Starling uses a private forum to 'sell' used-up works from her pen names like Marci Fawn that are then sold like new by providers like N. Allenman/J.Chase.

(image provided by reader N)
Recently, the Guardian addressed this issue as well.
Isn't it time that Amazon take action?
Kindle Book Scammers
previously pubbed Jenny Jax's Broken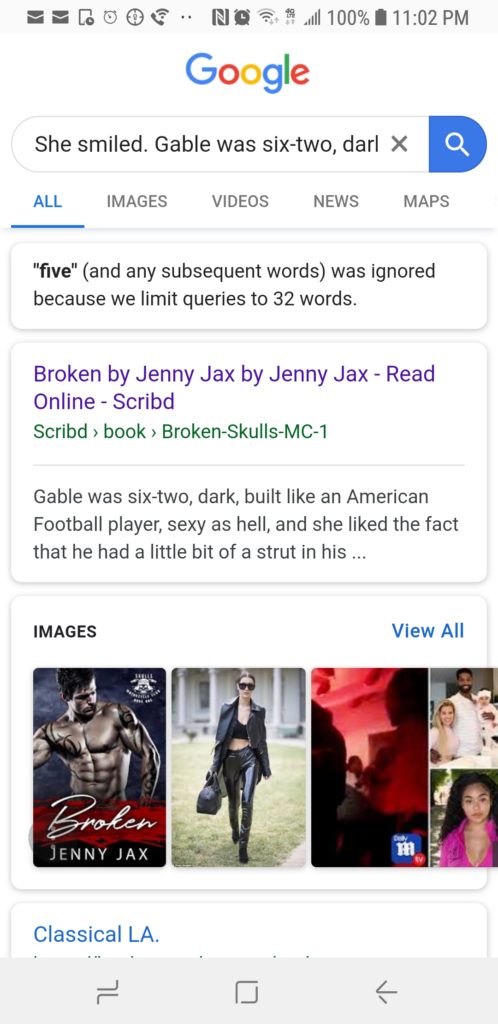 published as Monster by Heather West
previously published as Rafe by Ellen Harper (not linking as it's a pirate site)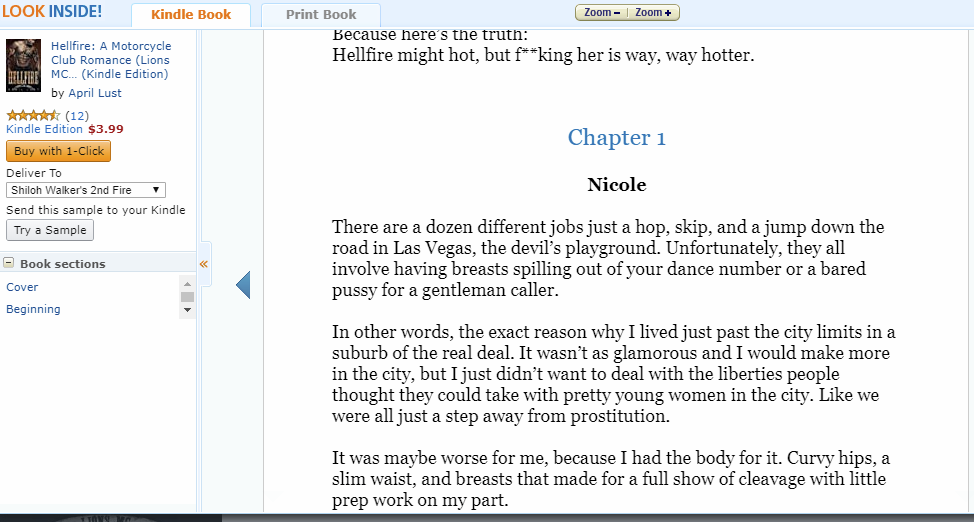 pubbed as Wed to the Devil by Ada Stone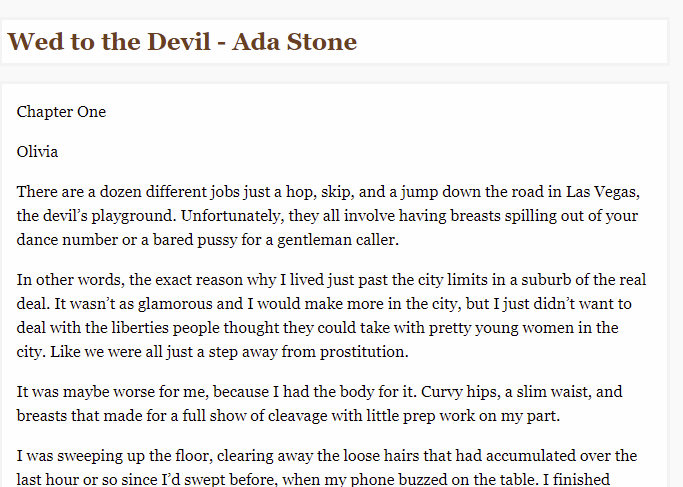 Heather West Lawless (2019)
pubbed by Zoey Parker in 2018 as Devil's Blaze

July 2, 2018
I feel like I've read this book before but it says it's just been released.
pubbed by Sophia Gray 2017 as Mine
ORIGINALLY Raw by Ada Stone in 2016
previously published as His Baby by April Lust
The Biker's Baby N. Alleman, J. Chase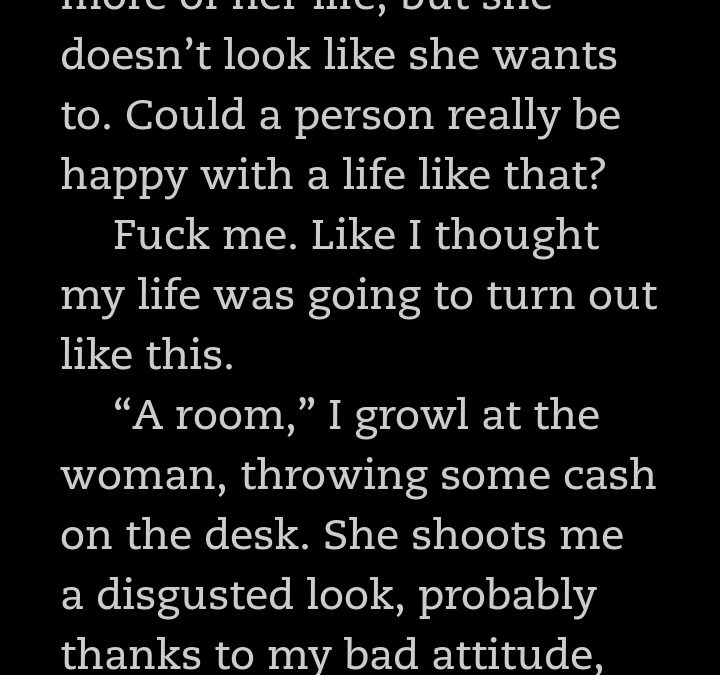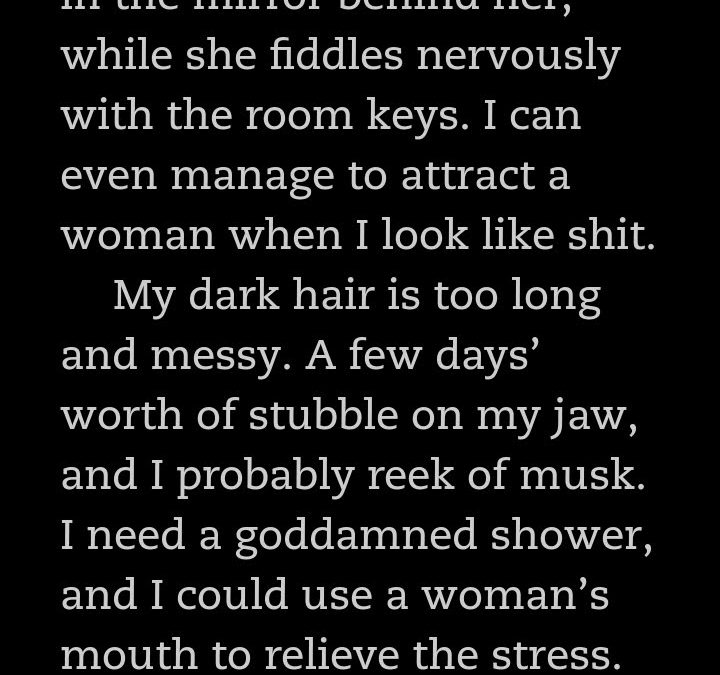 Marci Fawn The Outlaw's Baby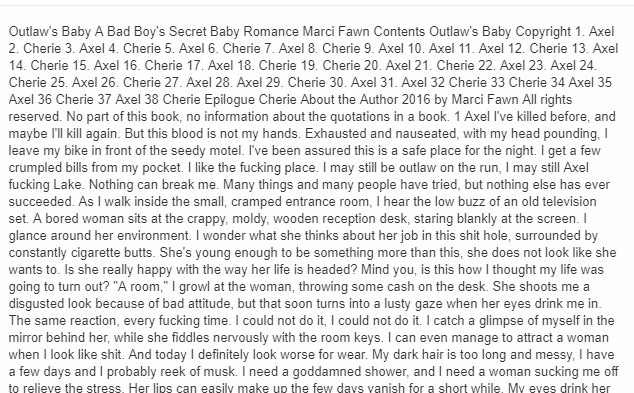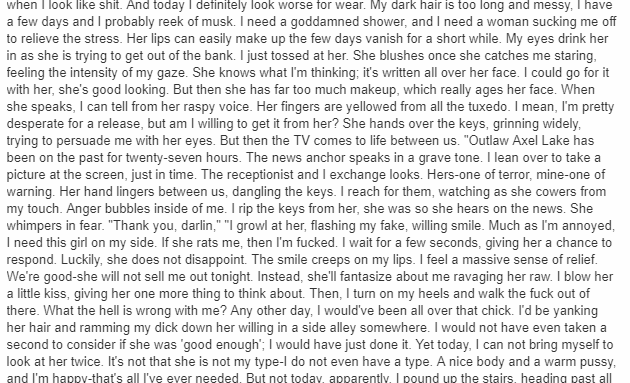 Hands Off My Wife Claire St Rose
Previously published as King by Evelyn Glass
Amazon, Customers & Author Innovation
If Amazon truly prides itself on being so customer focused, why is this practice of misleading readers being allowed to continue? Why have the readers who've complained been ignored?
If Amazon really considers itself to be such a dominant force in changing how authors change the face of digital publishing, why are you allowing con-artists and hacks to drive truly creative voices out of the picture?
Recycling content isn't innovation or creativity and it gives the appearance that all Amazon cares about it money.
I hope to hear back from you on this matter.
Again, I'm ccing RWA's Board of Directors and the President of RWA. I'll also be posting this letter in its entirety to my blog and the Published Author's Network loop on the RWA website.