So… the rights on Candy Houses reverted back to me.  I'm reissuing them, as they revert back, at lower prices, with new covers…and under the J.C. Daniels name…mainly because they are very much an urban fantasy sort of story.  No new material is being added, but some might include bonus stories, etc.
Like this one.
So you think you know fairy tales? Guess again.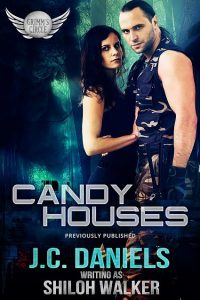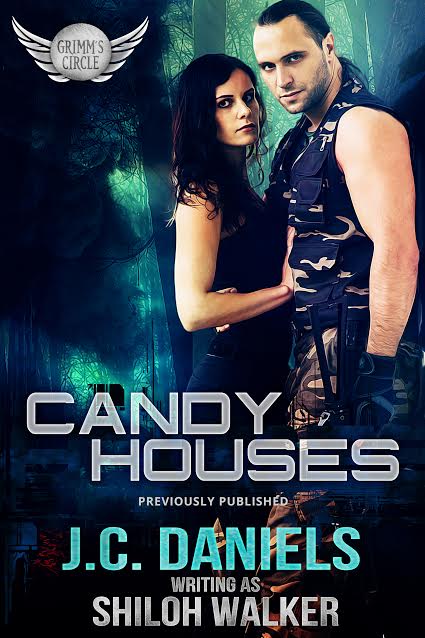 Candy Houses 
Grimm's Circle, Book 1
It's been hundreds of years since Greta's so-called story came to an end and it didn't end with a happily ever after then. Why should she expect it to be any different now?
She's a Grimm—a special kind of guardian angel and official ass-kicker in the paranormal world. Between trying to stay alive, training new Grimm and dealing with demons, romance is hard to come by. Then there's the fact that there's only been one man ever who really made her heart race.
And he's been out of her life for a long, long time…
But now he's back and just in time.
Greta needs Rip's help.
There's an unexpected threat to their world, a betrayal none of them saw coming.
Working together is the last thing they want, but it just might be their only chance.
A fairy tale best suited for grown-ups…don't say you weren't warned.
Excerpt
Rip was standing in the doorway with one shoulder propped against the door jam. He had a look in his eyes that sent my skin to tingling all over. I mean all over—I felt it in my lips, my toes and every square inch in between.
"Hey," I said. My voice cracked.
He continued to stare at me.
It was very, very unnerving the way he watched me.
"Ahh…is everything okay?"