Sometimes, when somebody threatens to shoot you… and you make them cry… it kinda makes your day.
Me:
Did you threaten to shoot me? Over a book?
Her:
That's why I should never send messages via three or four people.  I just finished the third of your Blade books — which I adored.  And I Need, need another one!  So when my office maven told me she was talking with you via someone else — I had just, the night before finished Broken Blade.  I told her to tell you I'd shoot you if you didn't give us another one 😛  Meant as a funny, seriously.
Me:
;-D
Her:
The second one ended on a –if you leave her in this horrible place I will never forgive you sort of thing.  I reread it in prep for the third book — and found myself sniveling at three in the morning.  For the second time.
Me:
This could make an excellent blurb…

"I'll will shoot her if she doesn't write more." Patricia Briggs
Then I get this in the mail.  To seal the threat… *G*  I love it.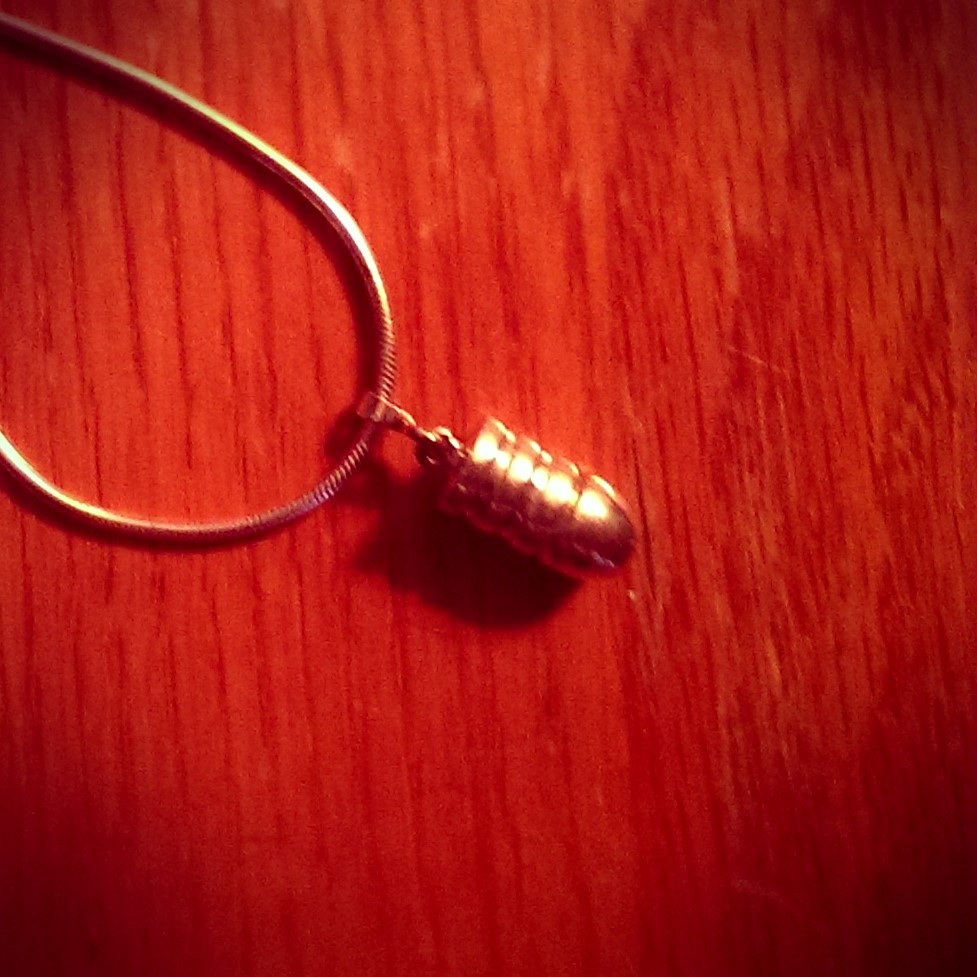 My very own silver bullet.