I decided to make a last minute pitstop before we headed onto vacation.
There was an awards show and somebody told me I should really, really go.
I'm really, really glad I did.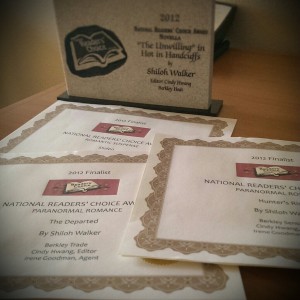 The Unwilling won the National Readers Choice Award in the Novella category.  I entered Hunter's Rise, The Departed and Stolen as well. All finaled.  This one won.
It's so pretty.