Howdy… my street team helped me set up a blog tour/giveaway for Lost in Love.  There is a prize.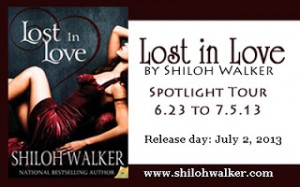 The stops are (I think…)
There are some more coming up Saturday & next week.  I'll try to grab those links and post once I'm back.  🙂  On a girls weekend with my mom and my daughters.