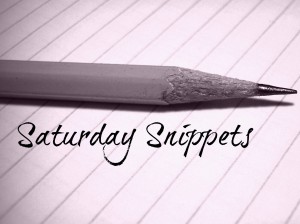 He was painfully, acutely aware of the woman sitting off to his side.
Shifting his attention to her, he found himself staring at her profile. Her gaze was locked on some point just above Oz's head, like she couldn't be bothered to look at him and he guessed he couldn't blame her.
After all, he'd walked away from her.
He'd walked away from this woman he'd loved more than anything…Destin Mortin…the woman who had slowly been killing him inside. She just hadn't realized it.
His heart had withered away to ashes inside his chest over the past five years and he'd hadn't ever planned on seeing her again. If it wasn't for Oz, he could have probably managed to do just that.
Now? Shit, now he couldn't remember how he'd felt just five minutes ago—when he'd been almost level. Not happy, never that. Not without her. But he'd existed. He'd been level.
Now it was like he was freefalling all over again.
And she still wouldn't look at him.
Hell, maybe that was best. If he could get settled again before those big blue eyes shifted his way, he'd be better off.
Time fell away and it was like the very first time he'd seen her. Just like then, he wanted to grab her and protect her against all the world. He wanted to grab her and do every dirty thing imaginable to her. He wanted to grab her and just stare at her face. Learn everything that had happened in the past five years.
Even though he knew every line of her face, every inch of her body, he wanted to relearn them, see if anything had changed.
And still, she hadn't looked at him.
From The Unwanted…
Other authors with womenz!
Myla Jackson
Lauren Dane
Leah Braemel
Caris Roane
Eliza Gayle
Jody Wallace
McKenna Jeffries
Taige Crenshaw
Delilah Devlin
HelenKay Dimon
Felicity Heaton
Lissa Matthews
TJ Michaels