So this is different… I'm doing a FF thing… on my blog! Courtesy of Parajunkee!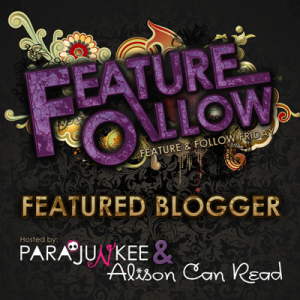 Q: What is your guilty pleasure as far as reading? Is it a genre, or is it a certain type of book?
My answer? I'll be honest, I don't tend to have a lot of guilty pleasures. I started reading romance young (like 12) and I felt guilty then… I'm 36 now and I long since outgrew that.
What say you!