I really love screwing with my characters' heads…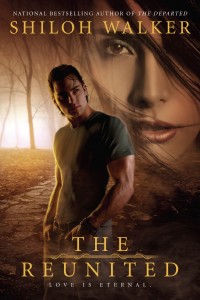 Flash, flash, flash—
A delivery…
Images of a girl, the light, creamy brown of a woman of mixed heritage. Freckles sprinkled across her nose.  A charming smile.
And…most gut-wrenching of all, Joss's voice…I met her at the foodcourt.  She's here on vacation.  Was supposed to come with a friend and the friend had to cancel.  Nobody will be looking for her for the next ten days.  When he spoke, there was an ugly, menacing hate in his voice.
She stumbled and slammed a hand down, bracing it by the curving wall of the stairwell at her back as the memory burned itself into her brain, followed by another.  And another.
First there was a picture of a girl smiling at the camera.  Then another, bound, gagged…and glaring at the camera.
The girl next door…
Patrick picturing the girl in a formal.  Fuck…bloody fuck. Dru knew that dress.  It was the one he'd selected for her bridesmaids.  Of course, she didn't have any.  He'd said he'd see to it…
This wasn't happening.
A cruel hand gripped her arm, so at odds with Patrick's gentle voice as he inquired, "Ella, are you feeling unwell?"
Swallowing back the bile that churned in her throat, she said softly, "The champagne, Patrick.  I think it's gone to my head.  Perhaps I should lie down."
Moments later, one of the house servants was at her side to escort her up the stairs.  Just before she reached the top, she looked down, found herself staring down at Joss.
He was one of them.
Damn him.
The betrayal, the deep, gut-wrenching sense of pain all but blinded her.
Damn him straight to hell.
Read more…(trust me, it's not what it seems)
Lissa Matthews
Rhian Cahill
Shelli Stevens
Eliza Gayle
Leah Braemel
Myla Jackson
Caris Roane
Jody Wallace
McKenna Jeffries
Taige Crenshaw
HelenKay Dimon
Delilah Devlin
Lauren Dane
TJ Michaels