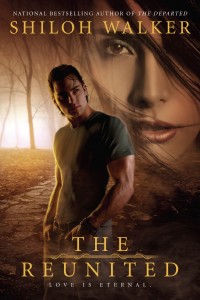 She didn't know him.  He could tell.
A total stranger, and that's what he'd seem like to her, he knew.  How could he tell her he'd been dreaming of her for always?  Waiting. Searching.  Absently, without realizing it, he stroked his thumb across her arm, and it rubbed across the bare skin just below the sleeve of her shirt.
As bare skin touched bare skin, he felt something…a buzz in his brain.  He'd had his shields up, tight and solid…necessary, considering the power he had rumbling inside his damned brain.  It was like a time bomb, ticking, ticking…ticking…
But at the light touch, something scraped against those shields and he felt it. He knew.  Her mind was a buzzing, bright light, one that vibrated with energy.
Psychic energy.
The shock of it had his still shaky control trembling.
Her pupils flared.  She sucked in a breath.  "You…"
Her eyes widened.
And a rush of images slammed into them both.
"You'll come away with me, won't you…" 
BN | BAMM | Indiebound | Amazon | Book Depository
Other snippets!
Lissa Matthews
Rhian Cahill
Shelli Stevens
Eliza Gayle
Leah Braemel
Myla Jackson
Caris Roane
Jody Wallace
McKenna Jeffries
Taige Crenshaw
HelenKay Dimon
Delilah Devlin
Lauren Dane
Read more about the book… and you can also read about the contest. And since the book is almost out and the blog tour is about to start, why not let you all enter the contest again?  🙂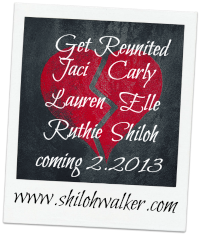 🙂  FYI, make sure you read the disclaimer. You have to check back to claim your prizes.