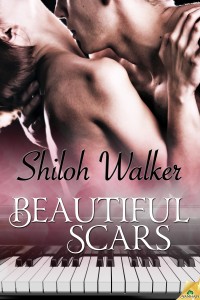 Random. Prize. Winner…
BN100 who said:
I like all themes.
I'll be posting random snippets and giving away random prizes.  How to win? Just enter via the widget, and make sure you check back. 😉
Her breathing caught and she watched as a wicked little grin canted up the corner of his beautiful mouth. She just wanted to eat him sometimes, hold his face in her hands and kiss him until they were stupid with it and then work on down…

"What are you thinking?" he asked softly.

Catching her lip between her teeth, she studied him. Man, if he had been one of the few lovers she'd had before hooking up with Tim, she could have told him. Easily. Tim had never been one for wanting to know her thoughts, but the others…yeah. They'd been pretty good. Tim…well, he'd pushed all her kink buttons, but he'd never wanted to talk with her.

If she hadn't been reeling emotionally and just looking for something, she never would have married him, she knew.

But it was harder to tell Marc.

Because Marc was the only man who'd ever managed to really matter.

"I'm thinking I'd like to kiss you stupid," she finally said. "Then I'd liked to get on my knees and take you in my mouth and see if I could make you feel about as weak and crazy as you make me."

Something flared in his eyes, a wild, crazy glint. He tossed the vibrator back down and stood. "Do it, then."

Swallowing, she accepted the hand he offered and stood, easing in closer until she was pressed against his chest, waiting. He grinned down at her, his hair falling into his face. "You wanted to kiss me stupid, baby girl. Have at it."

Cupping his face in her hands, she eased up onto her toes, angling her head just a little as she pressed her mouth to his. Hmmm. The way he tasted. He was…yeah. Just amazing. Just like his voice. Whiskey-soaked addiction.
Or if you want…you could just preorder…
Samhain | Amazon | BN | iBookstore
And now…for the contest…