A different sort of giveaway. I'm giving this away.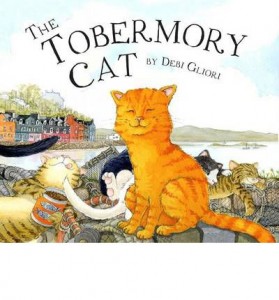 About a ginger cat that lives in Scotland.  I want to go to Scotland.  Anyway. Why am I giving this away?  Well, the author went through one hell of a time.  You can read about it here at the Guardian if you want.  Or you can enter to win this book for the child in your life.  You can also donate it to a library or school-your choice.
I've ordered one for the baby bratlet.  But I had the urge to buy more than one.  So, I'll do it this way.  I know some of you have kids in your lives.  Want to give them this book? Enter away!  We have to get them hooked on words young, ya know. Make sure you read the disclaimer…one random winner gets the book. Open internationally.
So…what it?  Tell me a favorite book from childhood.  One of mine?  Bunnicula.