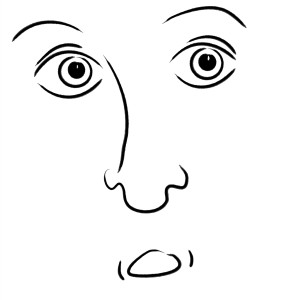 I was at a conference last week…had a lot of fun.
One workshop, though, kind of had me going…*blink*
The author (and please, don't ask who…it's not about who…it's about why this is a bad idea) mentioned that she was writing a book with an ER doc as the heroine and she went out and bought seasons 1-8 of ER as part of her research.
I kinda sort, probably irritated the author giving the workshop when I said, "That's probably not a very good resource."  (I was being polite-it's actually a lousy resource, IMO).  "It's not a particularly realistic portrayal of the medical field. You'd be better off talking to a nurse…" or something like that.
And I mentioned I was a nurse.
I was kind of brushed off and that's fine.
Now it's not a secret that I don't like medical romances.  I just about loathe them.  It's also not a secret that I'm a nurse.
Some people are surprised when I outright admit that I hate medical romances.
Why do I hate them?
Easy.  Too many people get the easiest crap wrong.
They don't touch on confidentiality.  They have all sorts of clandestine little hookups happening.  It's always rush rush rush. Or it's this. Or it's that.  There's little focus giving to the most mundane thing, but something that's absolutely crucial in the medical field and if you're writing a medical romance?  It damn well better be at least addressed, even in an offhand manner or those of us in the know are going to know one crucial thing-the writer didn't research.
If you've got a heroine who is a nurse or a doctor and she mentions her patient's current troubles to her friend?  Big Fat N.O.  Patient confidentiality breach in the extreme.
Talking about said patient outside of work?  When it doesn't pertain to care?  Big Fat N.O. These are things that can get health care providers sued.  And I'm not just talking the doctors.  I'm talking the nurses, the lady who dumped the trash, all of them.
Having a doctor give information about the patient's health to the patient's husband after the patient was in a car wreck?  Did the patient sign the paperwork?  If the patient didn't sign the paperwork or if it's not mentioned, I can tell you, I'm going to wonder.  Just being the husband isn't enough anymore.  The patient determines who gets that information and they can decide the husband doesn't have access.
Do your nurses and doctors knock when they go in and out of the room? Do they discuss the expected plan of care with the patient before hand or just let it rip?
The health care field isn't what it used to be and these are just some of the inner workings.
Having a doctor think his patient's sexy and hey, maybe they can hook up?  This is such a big, big, big bad…so many lines gets crossed and so many ethical issues there…
The nonstop hookups between the nurses and the doctors and the nurses and the nurses and the whoevers…I can honestly tell you, it doesn't tend to work like that.  Occasionally.  You see it occasionally.
You want to watch ER?  Watch it for fun.  Watch it for inspiration…maybe.  Watch it to get an idea of some of the medical lingo.  But, please, please, please do not watch it for research.
RWA is full of people in the medical field and we're no more busy than anybody else.  Find somebody who can answer a few questions.  Talk to nurses.  Maybe you can find one to be your beta reader…that wouldn't be a bad idea, because if you send bits and pieces off as you're writing, you can fix the small problems before they become major plot issues.