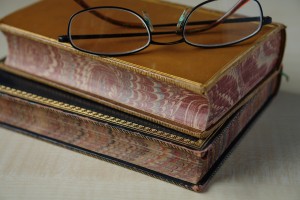 Another Writer Wednesday…(if you'd like to do one, check out this post for info).  Today we're talking to Billie Jean.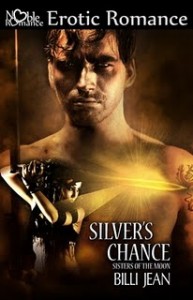 Q: What's the one thing that remains unchanged during your writing process, from one book to another? (ie: Intensive plotting? Music?)
A: My plots are always fast paced, and my characters are always very intense — deep — with flaws. I think everyone has flaws. Flaws make us unique. I try hard to make sure my characters are unique, fully developed, and the romance between the two seems perfect — when the dust settles. 🙂 For my character development I spend a lot of time on working out 'who' exactly my characters really are. I feel like a shrink at times, or a nosy friend, but I hope it works. While I write, I HAVE to listen to music. Especially fight scenes/action scenes. Black Eyed Peas, 50 Cents, Pink, Pussycat Dolls….When I edit though, no music allowed. I talk to myself too much to hear over the tunes. lol
Q: What's the one piece of advice you'd give a new writer?
A: Keep writing. Find people that encourage you and nurture your style — your voice. Join groups, find friends, read, write, read, write, and talk to other authors/readers. It's important to feel comfortable within a group, and with all the new groups online, you need to feel your way slowly. Lurk. Read emails. Get a feel for the people in the group. If you feel safe enough to share you questions, ask away. I've never been ignored when I asked for help. Authors are busy, but be patient, you might be surprised. 🙂 And never take advise if you feel deep in your bones it's just not the right advise. You know your story best, remember that.
Q: What's the one piece of advice you wish was wiped from the minds of writers everywhere?
A: You have to know your grammar in order to write. People who are too critical to the point they stutter your growth and stories.
Q: What's the one book you think everybody, writer or not, should read?
A: Oh my. That is wicked hard to answer Shiloh! I'm not sure I can reduce the books I love to ONE!!! Mmm, okay, I'll give it a shot. I think everyone, writer or not, who also loves paranormal romance should read Robert Jordon. lol. How's that? 😉 I know, I know, not a book, but wow…..so, anyway, if not his series, then at least The Lord of the Rings. heeeheee…..I can't even begin to say which ROMANCE book to read because, omg, I have too many favorites.